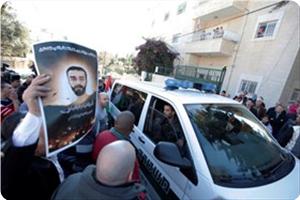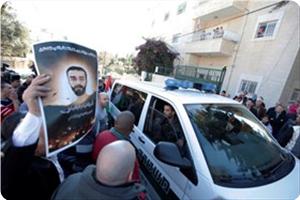 National and Islamic forces in occupied Jerusalem organized a sit-in on Wednesday in solidarity with Palestinian detainees who have been on hunger strike for months.
Participants raised photos of hunger strikers Ayman Sharawne and Samer Issawi who have been on hunger strike for 150 and 120 days respectively.
The Israeli occupation authorities re-arrested Sharawne and Issawi shortly after their release in accordance with the prisoners exchange deal between Hamas and Israel.
The IOA showed complete disregard to the lives of both detainees and refused their just demands for freedom.
Israeli police patrols passed in front of the sit-in organized at the Red Cross office in occupied Jerusalem in a provocative manner and policemen tried to arrest some of the participants but the masses roared in protest and prevented them from arresting anyone.