Palestine
Jewish calls for storming al-Aqsa Mosque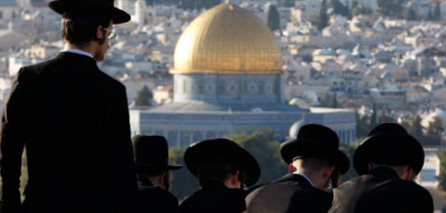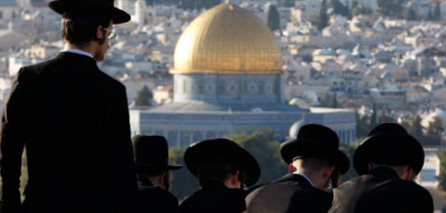 Al-Aqsa Foundation for Waqf and heritage warned of the consequences of calls by a Jewish organization, belonging to the ruling Likud party and led by Moshe Feiglin, for storming al-Aqsa Mosque on Tuesday, on occasion of Hebrew "Sukkot" holiday.
The Jewish organization announced that the storming will start at half past seven on Tuesday morning and will include explanations that will be provided by Moshe Feiglin.
The Aqsa Foundation for Waqf and heritage stressed that al-Aqsa Mosque belongs to Muslims alone and noted that although the Israeli police have earlier prevented Feiglin from entering al-Aqsa Mosque to celebrate his success in Likud elections for fear of opposition reactions, he will likely be allowed to enter it this time.
Al-Aqsa Foundation said in a press statement on Sunday that al-Aqsa Mosque has been witnessing during these days lots of dangers, as the escalation of raids, desecrations and attempts to perform Talmudic rituals in its yards by settlers, Jewish groups, soldiers and foreign tourists.
It also noted that the number of those who have stormed al-Aqsa Mosque since the beginning of the year reached 4700 settlers, nearly 3250 soldiers and around 220 thousand foreign tourists who have entered al-Aqsa, under the occupation forces' heavy guard.
The occupation puts tight restrictions on the entry of worshipers to the Mosque and prevents some Jerusalemites and citizens from 1948-occupied Palestine from entering al-Aqsa for different periods of time, that may reach years in some cases, added the foundation.