Palestine
Jewish settlers storm Aqsa, policemen arrest student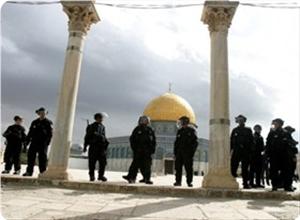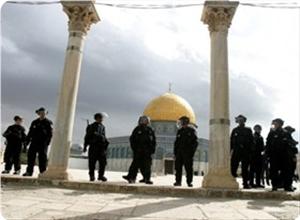 Israeli occupation policemen, escorting Jewish settlers, arrested on Tuesday a Palestinian inside the Aqsa mosque.
The Aqsa Foundation for Endowment and Heritage (AFEH) said that the policemen were protecting dozens of Jewish settlers when they arrested the Palestinian student Ghassan Younis.
AFEH said that 30 Jewish settlers stormed the holy site under heavy police protection, adding that they offered Talmudic rituals in a number of areas, took photos of other areas, and interviewed settlers about breaking into the Aqsa.
The foundation underlined that the occupation police intensified presence in the vicinity of the Aqsa mosque and hampered entry of Muslim worshipers to the noon prayers.