Africa
Jobless protest in Tunisia turns violent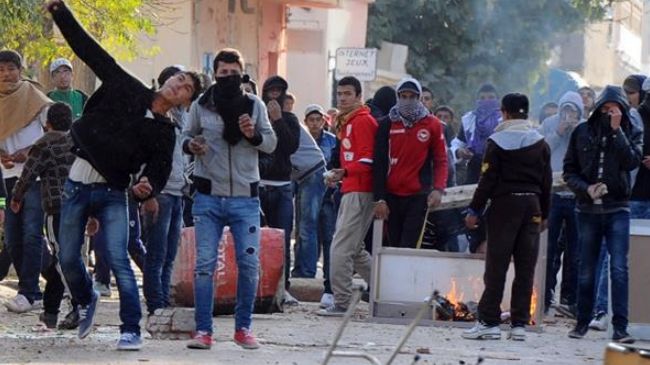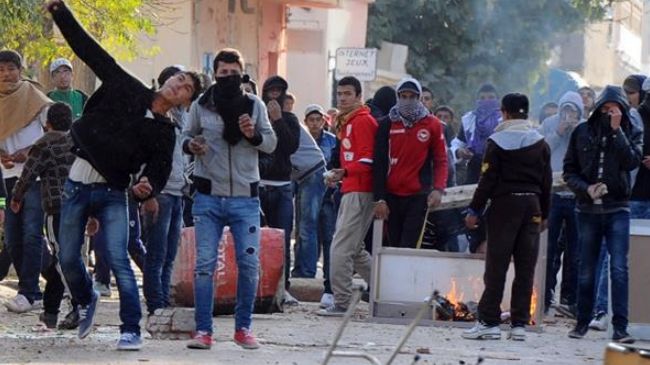 Unemployed protesters in Tunisia have clashed with police in the latest spate of social unrest in the neglected though resource-rich central Gafsa region of the North African country.
The clashes erupted on Thursday after the protesters placed burning tires on city streets in Metlaoui, nearly 350 kilometers south of the nation's capital, Tunis, and began throwing rocks at police officers, who reacted by firing tear gas towards the demonstrators, AFP reported.
The violence came a day after angry protesters set ablaze the local offices of Tunisia's Islamist Ennahda Party and partially damaged a court building Wednesday evening.
According to the report, protesters also set a police station on fire on Tuesday night.
The violent protests were reportedly prompted by announcement of the result of a recruitment process earlier in the week by a public company that protesters say unfairly rejected them.
Gafsa is an economically significant region of Tunisia due to its phosphate mines, but remains among the most impoverished areas of the nation despite its natural wealth.
The city saw anti-government protests in 2008 that were brutally repressed by the country's former dictator Zine El Abidine Ben Ali, who was ousted following Tunisia's January 2011 revolution.
Uemployment was among the leading factors behind the revolution that toppled Ben Ali and continues to affect some 15 percent of the population.