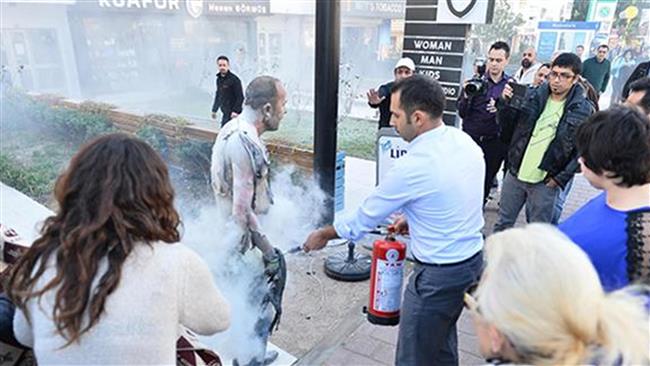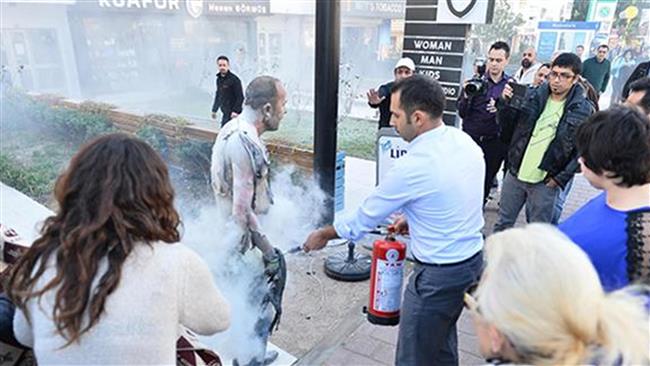 A man has succumbed to burn injuries one day after setting himself on fire in Turkey's southwestern province of Antalya in a bid to protest his joblessness.
On Monday, Ulas Akin went to Antalya's Muratpasa Municipality, hoping to speak with the district mayor after he was fired from his job as a construction worker.
However, the 32-year old Turkish citizen was informed that Mayor Umit Uysal was elsewhere for a meeting.
Akin poured a barrel of gasoline over himself before igniting the liquid, according to eyewitnesses.
People immediately intervened to extinguish the flames, but Akin's burns were severe.
The unemployed man died at Akdeniz University Hospital the day following the incident.
Akın's funeral is set to be held in his hometown of Karaman in southern Turkey.
The unemployment rate in Turkey has seen an upward trend. According to official data released by the Turkish Statistical Institute (TurkStat), the jobless rate in the country hovers around 10.5 percent.