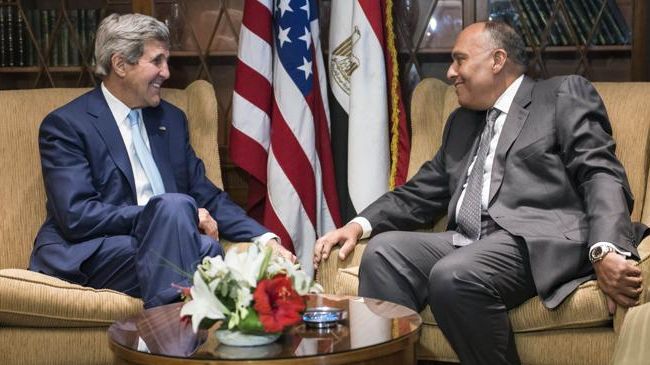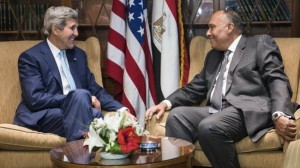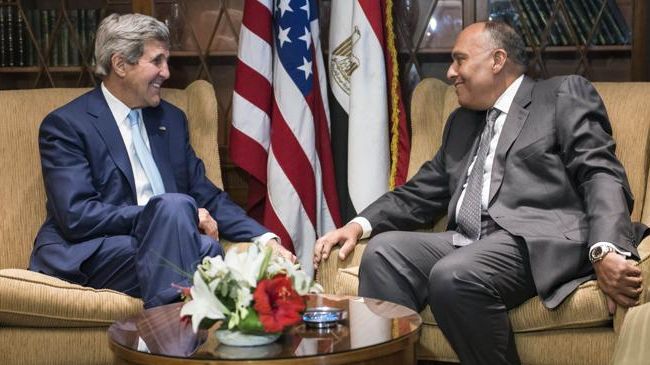 US Secretary of State John Kerry has pledged Washington's full military and financial support for Egypt's new President Abdel Fattah al-Sisi.
"I'm confident we'll be able to get the full amount of aid. I'm confident we will get on track there," Kerry said in a joint press conference with his Egyptian counterpart Sameh Shoukri on Sunday.
The top US diplomat was referring to the Obama administration's military package.
The US State Department said on Sunday that $575 million — a tranche of some $1.5 billion annual aid Egypt receives from the US — has been released over the past 10 days.
The funds have been frozen since October amid US demands that Cairo introduce "democratic reforms" in the Arab country.
"I emphasized also our strong support for upholding the universal rights and freedoms of all Egyptians including freedom of expression, peaceful assembly and association," Kerry said, referring to his talks with Egyptian leaders.
"We also discussed the essential role of a vibrant civil society, free press, rule of law and due process in a democracy."
Washington has also said it will provide 10 Apache attack helicopters to Egypt.
"I'm confident the apaches will come, and they will come very, very soon," Kerry said.
Kerry is the highest-ranking American official to visit Egypt since Sisi came to power.
Under Sisi's leadership, the Egyptian army toppled President Mohamed Morsi, the country's first democratically elected leader.
Earlier this month, US President Barack Obama called Sisi to congratulate him on his election.