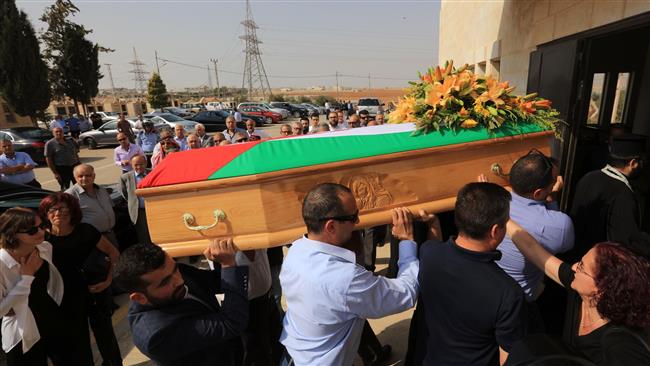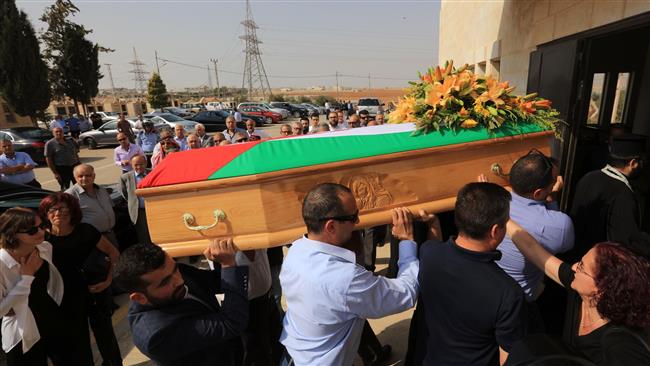 Jordan's public prosecutor says murder charges have been filed against an Israeli embassy guard, who recently shot dead two Jordanians in Amman.
State media said Friday that Attorney General Akram Masaadeh charged the guard with two counts of murder and possession of an unlicensed firearm.
The official argued that diplomatic immunity did not mean the "killer" could not be put on trial in his own country.
An Israeli government source, who also spoke on condition of anonymity, said Israel was also "giving preliminary consideration to offering compensation to the family of the second Jordanian (the landlord) killed in the incident."
On Sunday, the guard shot dead Jordanian teenager Mohammad Jawawdah at Israel's embassy in Amman as well as the landlord of the house in the compound where the guard lived.
During the funeral procession of Jawawdah on Tuesday, thousands of Jordanians protested against Israel, calling on Jordanian authorities to close the Israeli embassy and scrap the country's peace treaty with Tel Aviv.
Israel claims that the guard had been defending himself in a "terrorist attack" after Jawawdah attacked him with a screwdriver. It is still unclear how the landlord came to be shot.
However, the Jordanian police, who were unable to question the guard, say the guard shot the teenager, who worked for a furniture company and was delivering an order, after they got into a brawl.
Many Jordanians have accused the authorities of abdicating sovereignty by allowing the Israeli guard to leave the country, with lawmakers walking out of parliament in protest.
Jordanians are set to hold another protest on Friday to repeat their demand for closure of the Israeli Embassy and tearing up the unpopular peace treaty.