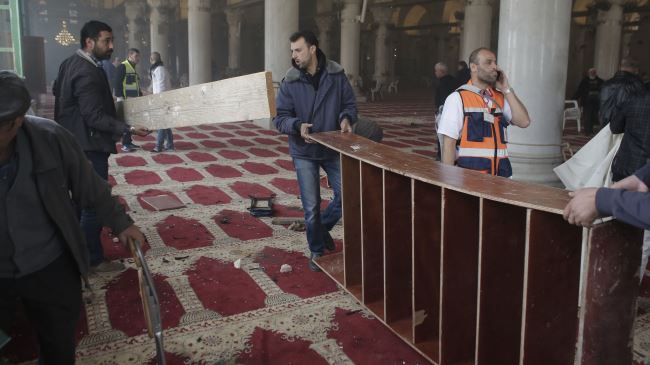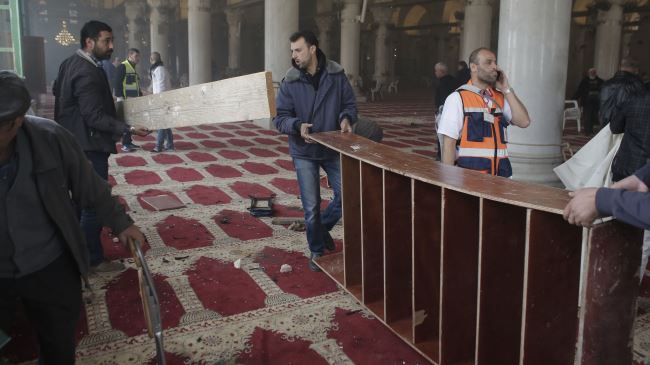 Jordan says it is ready to make efforts in order to "stop Israeli attacks" against the al-Aqsa Mosque in East al-Quds.
Jordanian Ambassador to the United Nations Dina Kawar sent a letter to the president of the UN Security Council on Wednesday, slamming Tel Aviv's "outrageous actions" against Islam's third-holiest site.
Kawar said "Jordan considers such serious and outrageous actions by Zionist regime an unprecedented escalation."
The Jordanian representative noted the recent recall of its ambassador in Tel Aviv, saying, "This is without prejudice to any further lawful steps and measures that Jordan will be taking to stop Zionist regime's attacks against the Haram al-Sharif."
Palestinian Envoy to the UN Riyad Mansour also reacted to the Israeli regime's actions against al-Aqsa, saying the Security Council must call on Tel Aviv to "stop all these activities and policies of provocation and incitement."
Earlier in the day, clashes took place between Zionist forces and Palestinian protesters at the site.