Middle East
Jordanian king wants Israel to return border areas leased under 1994 peace deal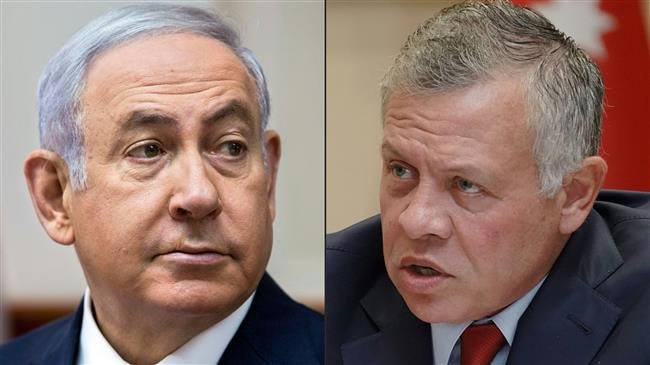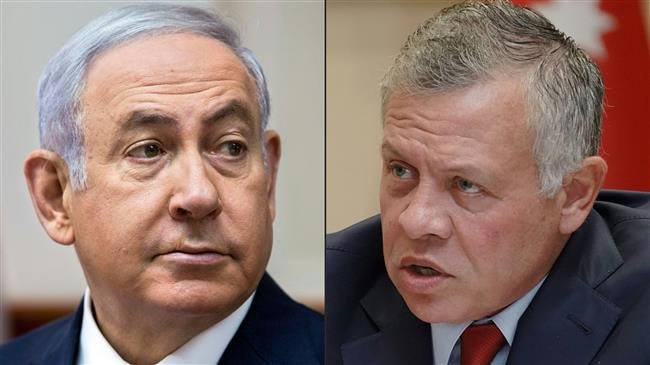 Jordan's King Abdullah II says Amman has already notified Israel that it will not extend its lease of two border territories to the Tel Aviv regime, stressing that his country is resolute to reclaim both regions under a bilateral peace deal signed almost a quarter of a century ago.
The two pieces of territory are Baqoura, also known Naharayim, a border area of six square kilometers in Jordan's northern Irbid province situated south of the Lake Kinneret, in the north of the Israeli-occupied Palestinian territories, while Ghumar, also known as Zofar, another border area that covers four square kilometers in the southern Aqaba province and is located south of the Dead Sea.
According to a peace treaty inked by Jordan and Israel on October 26, 1994, the two pockets of border areas were leased to Israel for a 25-year renewable period upon the signing of the treaty, under which the lease is automatically renewable unless either side gives a year's notice to terminate the deal.
"We have informed Israel [that we are putting] an end to the application of the peace treaty annexes regarding Baqoura and Ghumar," said King Abdullah on Sunday, quoted by Jordan's official news agency Petra.
He added that Tel Aviv was "informed" regarding Amman's decision on Sunday, and stressed that the two border areas "are Jordanian land and will remain" part of the Arab country.
"Baqoura and Ghumar have always been at the top of our priorities, and we have decided to put an end to the application of the peace treaty annexes regarding Baqoura and Ghumar," King Abdullah further said.
The deadline for renewing both leases of the deal is this coming Thursday.
Israel seeks negotiation with Jordan
Later on Sunday, Israeli Prime Minister Benjamin Netanyahu, in public remarks, said Amman wanted to implement its option to terminate the leases, and Tel Aviv in return "will enter negotiations with it on the possibility of extending the current arrangement."
He added that no doubt the bilateral agreement "is an important asset."
It seems that the Jordanian leader is under an ongoing pressure from the country's parliament not to renew the leases and to return both areas to full Jordanian sovereignty. Eighty-seven legislators have already signed a petition on the national issue.