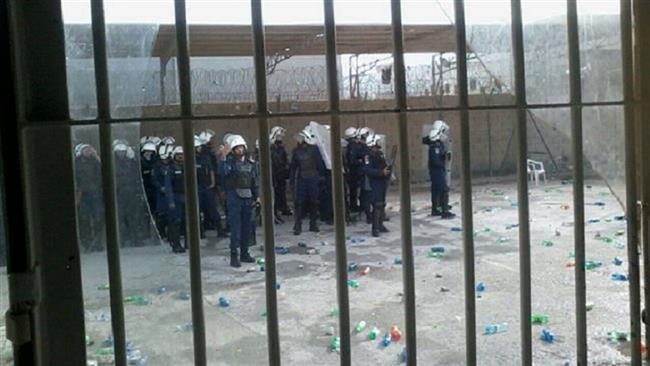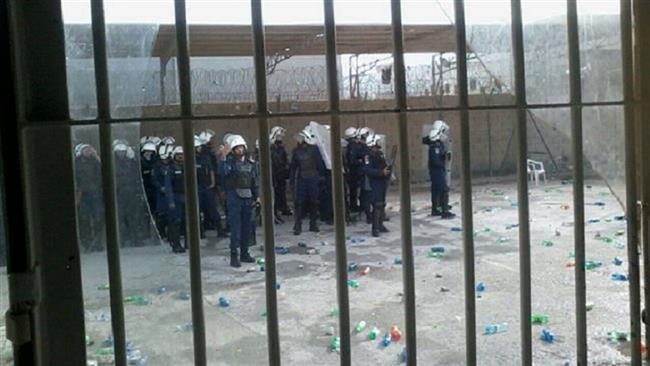 A Bahrain-based human rights group says political inmates at a prison in northern Bahrain are receiving harsh treatment from Jordanian guards serving as security forces at the detention center.
According to a statement released by the Bahraini-German Organization for Human Rights and Democracy (BGO) on Friday, the detainees at al-Hawd al-Jaf (Dry Dock) prison on Muharraq Island, located four kilometers (2.5 miles) east of the capital Manama, "are beaten up daily by Jordanian police in places inside the prison which are not monitored by cameras."
The rights organization said through "communication with the families of detainees," it has obtained "numerous complains about detainees undergoing torture, harsh treatment, insult, beating, threatening, and solitary confinement by the prison's guards."
The BGO added that no investigation has been made into the human rights violations committed by the "torturers" or prison officials.
A day earlier, the Bahrain Center for Human Rights and the European Center for Democracy and Human Rights also denounced the mistreatment of inmates and their alarming situation at the detention center in a joint statement, calling on Manama to immediately and unconditionally cease the unjustified mass retaliation against prisoners at the detention facility.
They also called for putting an end to "the systematic practice of abuse and ill-treatment of political prisoners" in the tiny Persian Gulf kingdom.
Since February 14, 2011, thousands of anti-regime protesters have held numerous protest rallies on an almost daily basis in the tiny oil-rich nation, calling for the Al Khalifa family to relinquish power.
In March of that year, troops from Saudi Arabia and the United Arab Emirates were deployed to the country to assist the Bahraini government in its brutal crackdown on the peaceful protests.
Scores of people have been killed and hundreds of others injured or arrested during the crackdown.
Amnesty International and many other international rights organizations have frequently censured the Bahraini regime over the "rampant" human rights abuse against opposition activists and anti-regime protesters.