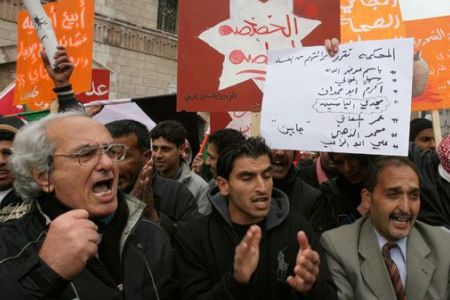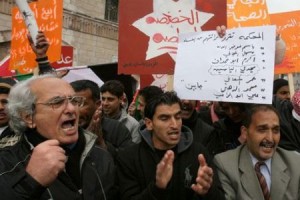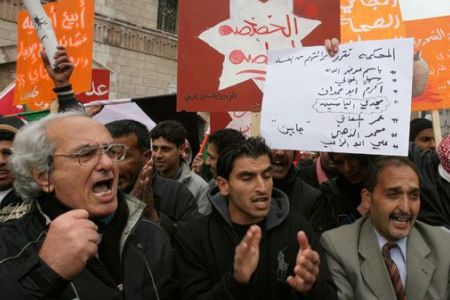 Dozens of Jordanians have once again called for dissolving the lower house of parliament while thousands of physicians go on strike.
Holding a sit-in in front of the parliament building in Amman on Sunday, protesters chanted anti-government slogans, calling for political and economic reforms, AFP reported.
The demonstrators, who represented political parties, opposition groups and trade unions, urged the formation of a new interim government in preparation for holding nationwide vote to elect a new government.
Inspired by popular revolutions in Tunisia, Egypt, Libya and elsewhere in the Arab World, thousands of Jordanians have held protests for weeks due to poverty and unemployment.
Meanwhile, around 4,000 government physicians have gone on an open-ended strike to demand improved living conditions and better salaries.