Palestine
Jordanians hold demo in protest at Israel's violations at al-Aqsa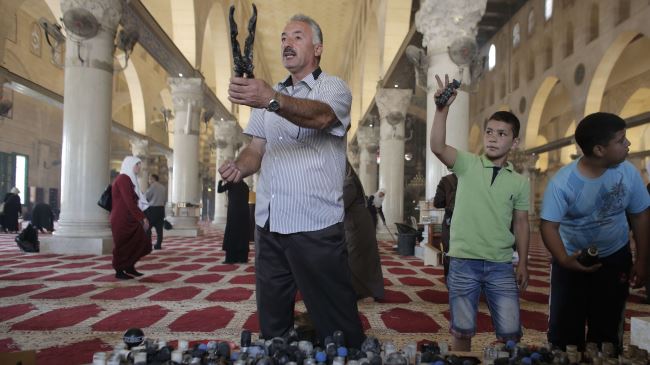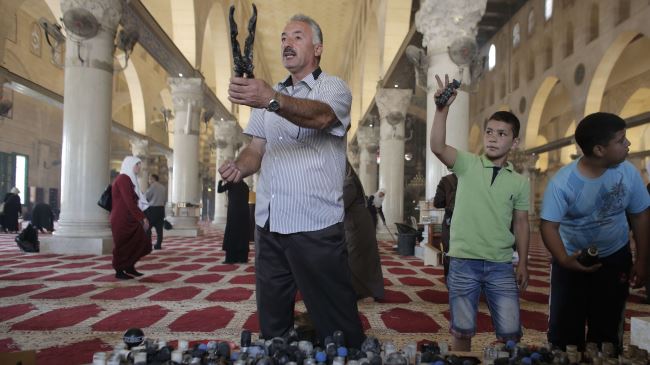 Thousands of Jordanian people have taken to the streets to protest against Israel's recent desecration of the al-Aqsa Mosque.
The protesters held a rally in the Jordanian capital city of Amman after Friday Prayers to express their anger at the Israeli regime's recent violations against the al-Aqsa Mosque East in al-Quds (Jerusalem).
The demonstrators called for the shutdown of the Israeli embassy in Jordan and the expulsion of its ambassador.
They also urged the Jordanian government to annul the notorious peace treaty between Amman and Tel Aviv.
Earlier this month, Jordan's Prime Minister Abdullah Ensour warned that the ongoing tension over the flashpoint al-Aqsa Mosque compound is inflicting a "stab wound" on the peace treaty.
Jordan is Israel's second ally in the Arab world after Egypt. Amman signed a peace treaty with Tel Aviv in 1994 that made Jordan the custodian of Muslim holy sites in East al-Quds.
Over the past weeks, the al-Aqsa Mosque has been the scene of clashes between Palestinian worshippers and Israeli settlers and troops.
Some Jewish settlers have been urging the Israeli regime to allow them to pray in the al-Aqsa Mosque compound.
Over the past decades, Israel has tried to change the demographic makeup of al-Quds by constructing illegal settlements, destroying historical sites and expelling the local Palestinian population.
The al-Aqsa compound, which lies in the Israeli-occupied Old City of al-Quds, is a flashpoint. The location of the compound, known to Jews as the Temple Mount, is the holiest site in Judaism. The mosque is Islam's third-holiest site after Mecca and Medina in Saudi Arabia.