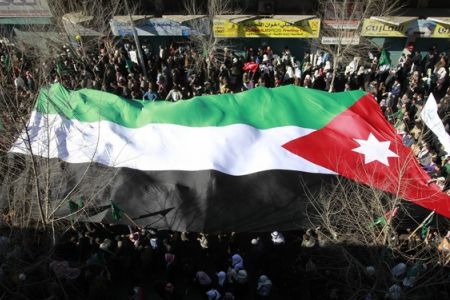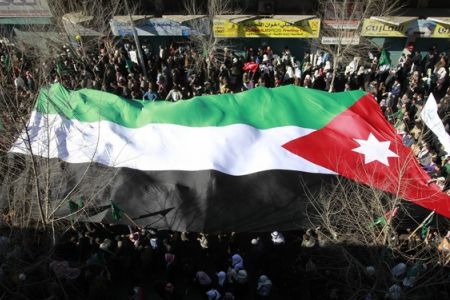 Thousands of Jordanians have taken to the streets of the capital, Amman, after Prime Minister Maaruf Bakhit rejected calls for a constitutional monarchy.
Inspired by the Tunisian and Egyptian revolutions, Jordanians have been holding protest rallies for the past two months, demanding political reforms, including a constitutional monarchy.
Protesters want King Abdullah to relinquish some of his powers, including the right to appoint prime ministers.
On Thursday, Bakhit told lawmakers that the constitutional monarchy would unbalance Jordan's political system and violate the constitution.
"The people want regime reform. Reform is a popular demand. We want a new electoral law," protesters chanted on Friday.
"Down with the bullying policy" and "Together let's dissolve parliament," read some pf the banners held by protesters.
"We stick to our demands to have a modern electoral law, early elections, a new method of forming governments as well as more efforts to fight corruption," Muslim Brotherhood spokesman Jamil Abu Baker told the crowd.
The Jordanian prime minister, whose cabinet won a close vote of confidence on Thursday, had repeatedly said that the government understands calls for constitutional amendments.