Bahrain
Judiciary Chief Blasts Detention of Bahraini Cleric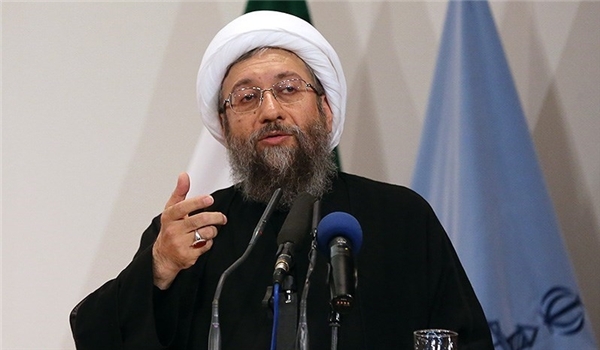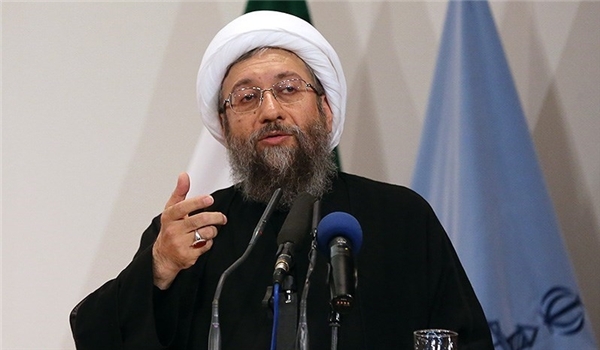 Iran's Judiciary Chief Sadeq Amoli Larijani deplored the detention of Bahrain's Opposition Leader Sheikh Ali Salman by the al-Khalifa forces, and voiced concern about the human rights situation in the tiny Persian Gulf country.
"We condemn the cruelty being exercised against the freedom-seeking and struggling Bahraini cleric and the country's people," Amoli Larijani said, addressing a number of high-ranking judiciary officials in Tehran on Wednesday.
"The situation of Bahrain has been a source of deep regret and a nation which is just demanding the restoration of its right to vote is responded with full-scale attacks of the Bahraini regime with the support of its western backers," he added.
Amoli Larijani expressed regret that while the westerners claim to be staunch supporters of democracy and human rights, the Bahraini government is oppressing its people with the help of their support, specially the US and Britain.
Al-Wefaq Secretary-General Sheikh Salman was detained by the Manama regime over 10 days ago and Bahrain has been the scene of intensified popular unrests and clashes with the Saudi-backed Bahraini military forces ever since.
In reaction to Salman's detention, Iranian Foreign Minister Mohammad Javad Zarif had also late in December called for his immediate freedom.
"Coercive confrontation with (Bahraini) people's respected leaders who have never ceased their peaceful manners in pursuing people's demands despite the political and security conditions in recent years will further complicate the situation and also increase dangers and threats," Zarif said.
The Iranian foreign minister called for the immediate release of the leader of Bahrain's Al-Wefaq National Islamic Society.
"The reaction shown by the international bodies and (world) religious authorities (to this issue) displays that he (Sheikh Salman) is highly-respected and his moderate behavior and Al-Wefaq Society have popular and international acceptability," Zarif said.
Also last month, the UN High Commissioner for Human Rights (OHCHR) called on Bahrain to release Sheikh Salman.
OHCHR Spokesperson Liz Throssell called for the immediate release of Sheikh Salman "as well as all other persons convicted or detained for merely exercising their fundamental rights to freedom of expression and assembly".
Sheikh Salman, detained in December, is charged with "promoting regime change by force, threats, and illegal means and of insulting the Interior Ministry publicly", said Bahraini Prosecutor Nayef Mahmud.
The European Union also warned last month that the arrest of the al-Wefaq National Islamic Society's leader by the Bahraini regime "carries the risk of jeopardizing an already difficult political and security situation".
Both the UN and the EU have urged that the only way out of Bahrain's current crisis is dialogue and national reconciliation.
Bahrain has been witnessing almost daily protests against the Al Khalifa dynasty since early 2011, when an uprising began in the kingdom. Since then, thousands of protesters have held numerous rallies in the streets of Bahrain, calling on the Al Khalifa royal family to relinquish power.