Asia-Pacific
Iran
Judiciary Chief: Human rights in Eastern countries enjoy high status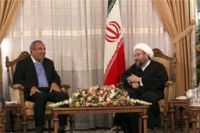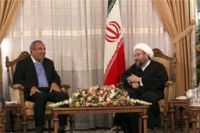 Iran's Judiciary Chief Ayatollah Sadeq Amoli Larijani said on Saturday Human Rights enjoy high status in Eastern countries.
He made the remarks in a meeting with visiting Sri Lankan Minister of Justice and Law Reforms Rauff Hakeem.
According to IRNA, Amoli Larijani said that he was satisfied with human rights situation in the Eastern countries compared to the critical situation of humanitarian principles and human rights record in the Western countries.
He underlined necessity of interaction among Eastern countries on issues such as human rights and regretted that the Western governments have adopted double standards toward human rights.
The Iranian judiciary chief deplored that the western governments are abusing the noble subject of human rights as a means to put pressure on the independent states.
He said that the Islamic Republic of Iran and Sri Lanka enjoy excellent ties and progressive cooperation.
Ayatollah Sadeq Amoli Larijani expressed hope that Iran-Sri Lankan judicial ties on legal issues would lead to expansion of ties and cooperation in all fields of interests.
Hakeem for his part welcomed Iranian Judiciary's experience and pre-emptive measures to stop crimes. Pointing to Western governments criminal actions under pretext of Human rights, he called for further interactions among Eastern countries to introduce their human rights situation to the world nations.