Iran
Judiciary Chief: Iranian Nation Not to Bow to US Excessive Demands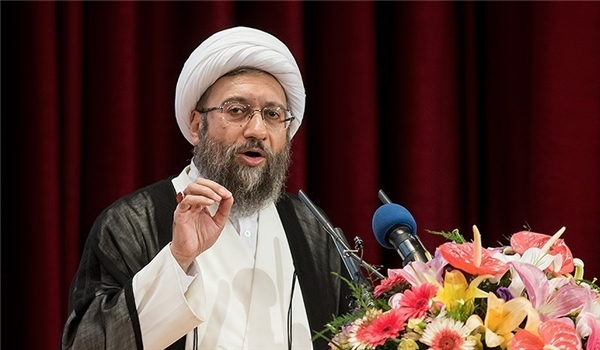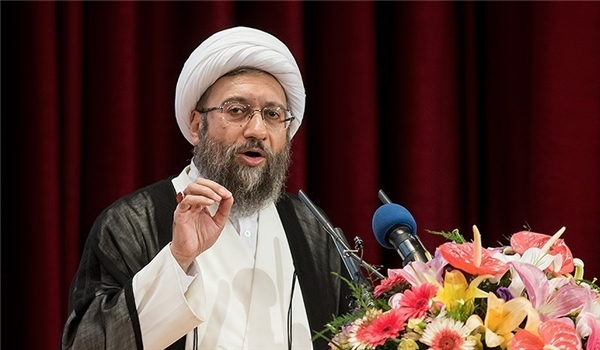 Iran's judiciary Chief Sadeq Amoli Larijani underlined Iran's insistence on its inalienable nuclear rights, and said that the Iranian nation will not accept the excessive demands of the US.
"If the opposite side intends to raise excessive demands to make us withdraw from our rights, they should know that our nation will never bow to such demands," Larijani said, addressing a weekly meeting with senior Iranian judicial officials in Tehran on Wednesday.
He called on the team of Iranian negotiators to continue maintaining their firm stance on the Iranian nation's rights and the scientific and research advances of the country's scientists, and said, "If the negotiating side senses that we have withdrawn a step, they will come several steps forward."
He pointed to the stances that the opposite side in the negotiations should take with regard to the sanctions imposed against Iran in future, and said, "No new sanctions should be imposed against Iran on any new pretext, that is to say the situation shouldn't be in a way that they lift the present sanctions today, but impose new ones on the pretext of ballistic missiles or human rights issues tomorrow."
In May, Supreme Leader of the Islamic Revolution Ayatollah Seyed Ali Khamenei said the western states' demand for restricting Iran's missile capability is foolish.
"They expect Iran to limit its missile program while they continue posing military threats against Iran, and hence, such an expectation is foolish and silly," Ayatollah Khamenei said during a tour of the exhibition of the Islamic Revolution Guards Corps (IRGC) Aerospace Force.
The Supreme Leader reiterated that the irrational statements of the western countries in their talks with Iran indicate their complete failure vis-à-vis the Iranian nation.
"The IRGC Aerospace Force should precisely advance its works and plans and should not be satisfied with its status quo," Ayatollah Khamenei said.
The Supreme Leader underlined that the IRGC Aerospace Force should mass produce its products, and said, "This issue is a duty and all military officials should channel their efforts onto this path and government officials should also view this as among their main duties."
In recent years, Iran has made great achievements in its defense sector and attained self-sufficiency in developing and manufacturing its essential needs to military tools, weapons, equipment and systems.
Tehran launched an arms development program during the 1980-88 Iraqi imposed war on Iran to compensate for a US weapons embargo. Since 1992, Iran has produced its own tanks, armored personnel carriers, missiles and fighter planes.
Yet, Iranian officials have always stressed that the country's military and arms programs serve defensive purposes and should not be perceived as a threat to any other country.