Iran
Judiciary Spokesman: 15 Tons of Narcotics Seized by Police in Iran in 1 Month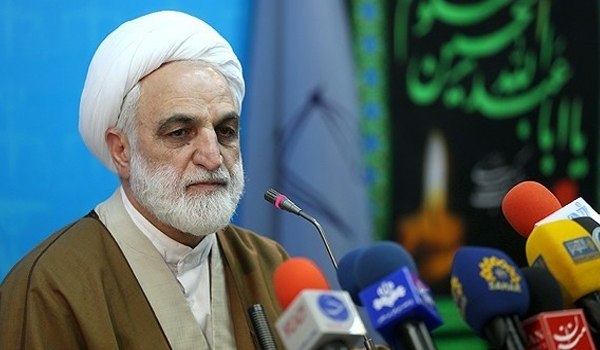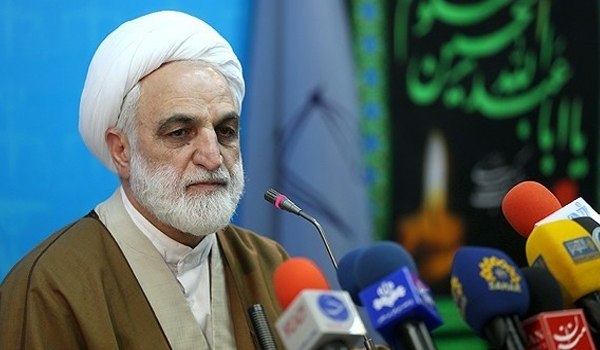 Iran's Judiciary Spokesman Gholam Hossein Mohseni Ejei announced on Monday that the anti-narcotics squads of the country's Law Enforcement Police have seized 15,000 kilograms of illicit drugs in countrywide operations in less than one month.
"The anti-narcotics forces have seized 15 tons of different types of narcotics in less than one month and they have arrested 50 people in this connection," Mohseni Ejei said, addressing a press conference in Tehran on Monday.
Earlier this year, Iranian Police Commander Esmayeel Ahmadi Moqaddam announced that the drug combat squads of Iran's Law Enforcement Troops had seized a sum of 500 tons of illicit drugs in the last Iranian year (ended March 20, 2014).
He noted that the amount of illicit drugs seized last year had shown a 14 percent increase as compared with the figures of the year before.
Iran's geographical position has made the country a favorite transit corridor for drug traffickers who intend to smuggle their cargoes from Afghanistan to drug dealers in Europe.
Sistan and Balouchestan province, where Iran, Pakistan and Afghanistan come together, has porous borders, where bandits and drug traffickers operate despite frequent entanglements and intense efforts of the Iranian law enforcement police.
Iran has recently established a central database and strengthened police-judiciary cooperation in a new effort to combat organized crime.
Nearly 4,000 Iranian security personnel have been killed fighting drug smugglers since Iran's 1979 Islamic Revolution.
The Iranian anti-narcotic police have always staged periodic, but short-term, operations against drug traffickers and dealers, but latest reports – which among others indicate an improved and systematic dissemination of information – reveal that the world's most forefront and dedicated anti-narcotic force (as UN drug-campaign assessments put it) have embarked on a long-term countrywide plan to intensify the crack down on the drug trade since the beginning of the current Iranian year (started on March 20).
According to official estimates, Iran's battle against drugs cost the country around $1 billion annually. Strategies pursued by Tehran include digging canals, building barriers and installing barbed wire to seal the country's borders, specially in the East.
Iran has long complained that the global community, specially the western nations, do not contribute their role in the campaign against drugs, saying that Iran is making lone efforts to block the transit of narcotics from Afghanistan to Europe and the US. Meantime, the Iranian police officials maintain that drug production in Afghanistan has undergone a 40-fold increase since the US-led invasion of the country in 2001.
While Afghanistan produced only 185 tons of opium per year under the Taliban, according to the UN statistics, since the US-led invasion, drug production has surged to 3,400 tons annually. In 2007, the opium trade reached an estimated all-time production high of 8,200 tons.