Syria
Jund Al-Aqsa Terror Front on Verge of Full Collapse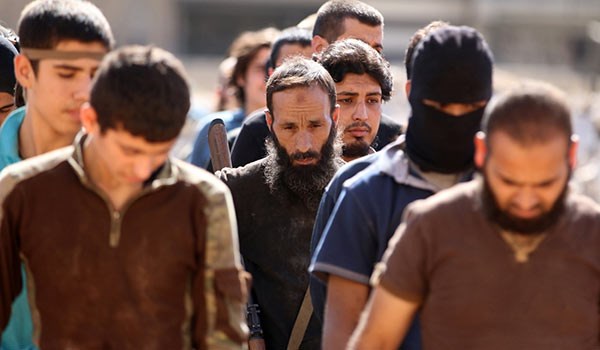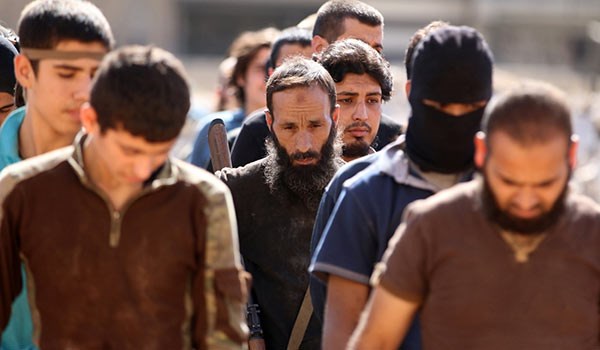 Widening gaps among terrorist groups in Syria have led to their annihilation, specially Jund al-Aqsa, websites affiliated to the terrorist groups disclosed.
The websites reported that leadership of Jund al-Aqsa has decided to breakup the group to end their presence in the region.
The source said that intensified clashes between Jund al-Aqsa and rival terrorist and defection of a number of its members have ended in full breakup of the group.
The sources said that Jund al-Aqsa's members have defected and joined different groups, including Islamic Turkistani party and Al-Nusra Front (recently renamed to Fatah al-Sham Front).
They added that a main part of Jund al-Aqsa's militants has joined Liwa al-Aqsa that are Jund al-Aqsa's forces in Hama and have refused to join al-Nusra.
The sources underlined that breakup of Jund al-Aqsa has roots in the group's differences with other rival terrorist group and among its own commanders over joining to the al-Nusra.
Reports said earlier today that al-Nusra Front and several militant groups declared that they have decided to form a new coalition named Tahrir Al-Sham Hay'at (The Levant Liberation Board) to narrow down widening rifts amongst their commanders and members.
The Al-Nusra Front, Nouralddeen al-Zinki Movement, Jeish al-Sonah, Jabhat Ansaraldeen and Liwa al-Haq announced that they will act under a united coalition named the Tahrir al-Sham Hay'at.
The five merged terrorist groups will act under the command of Abu Jaber Hashem al-Sheikh.
Hashem al-Sheikh was one of the commanders of Ahrar al-Sham. The new coalition led by al-Sheikh is now against Ahrar al-Sham.
Al-Sheikh resigned from his post in Ahrar al-Sham after he was appointed as the commander of Tahrir al-Sham Hay'at.
A number of Ahrar al-Sham's commanders, including the groups' spokesman Abu Yusuf al-Mohajer, Hesam Salameh and Abu al-Fatah al-Farqali Mesri have also joined the new coalition.
Terrorist groups' websites have claimed that Abu Mohammad al-Joulani will be the top commander of Tahrir al-Sham Hay'at.
Ahrar al-Sham has rejected its affiliation to the new coalition, but websites close to the terrorist groups have disclosed that Ahrar al-Sham, Faylaq al-Sham, Jeish al-Izzah, Turkistani party and Liwa al-Tamkin will soon start a new front called Tahrir al-Syria Front.
Nusra terrorists have been attacking positions of other terrorist rivals across Northwestern Syria.