Europe
Junior doctors vow to take worst industrial action in UK's healthcare history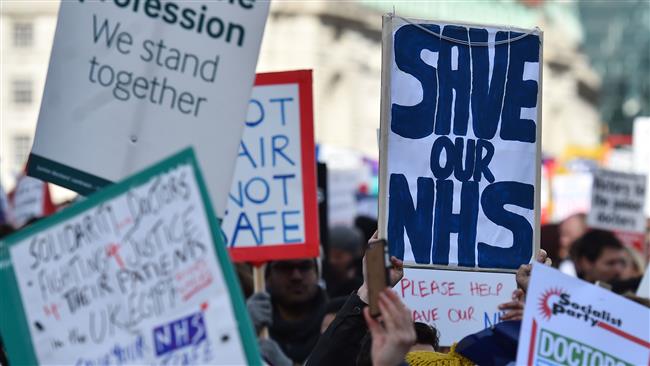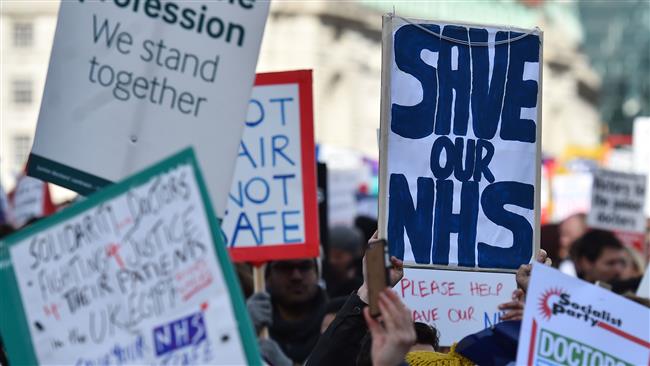 British junior doctors plan strike action for five consecutive days over the government's plans to impose a new controversial contract on them.
The British Medical Association (BMA) announced on Wednesday a new series of strikes by junior doctors between September 12 and 16, with more dates to follow. The BMA's latest move comes after members rejected the government's final offer on the contract earlier this year.
The BMA is the trade union and professional body for doctors in the UK.
Junior doctors, including those working in emergency departments, will have a "full withdrawal of labour" between 8 am and 5 pm during the five-day walkout.
The BMA justified the unprecedented planned strike action, saying it made repeated attempts over the past two months to work with the government to address outstanding areas of concern.
BMA junior doctor committee chair, Ellen McCourt, said the mainconcerns raised by junior doctors include "the impact that the contract will have on those working less-than full time, a majority of whom are women, and the impact it will have on junior doctors working most weekends, typically in specialties where there is already a shortage of doctors".
Health Secretary Jeremy Hunt criticized the strike action saying it was "devastating news" for patients and claimed that "100,000 operations will now have to be cancelled".
According to a statement on its website, the union said "despite our efforts to work with the Secretary of State to resolve this dispute, the Government has failed to listen, leaving us with no option but to take more industrial action".
The BMA is also calling on the government to "restart meaningful talks to agree a contract that is adequately funded, fit for purpose, delivers for patients and has the confidence of the profession".
In April this year, junior doctors in England staged their first ever all-out strike. Junior doctors have taken part in six days of strikes this year, including two all-out stoppages.
In May, strike action was put on hold as a compromise deal was agreed between the BMA and Hunt, but last month a referendum was held with 58 percent voting to reject the terms and conditions. As a result, Hunt is pushing forward with plans to impose the contract, set to start in October.