Iraq
Just 1,000 ISIS Terrorists in the Fallujah, Latest Footage of Operation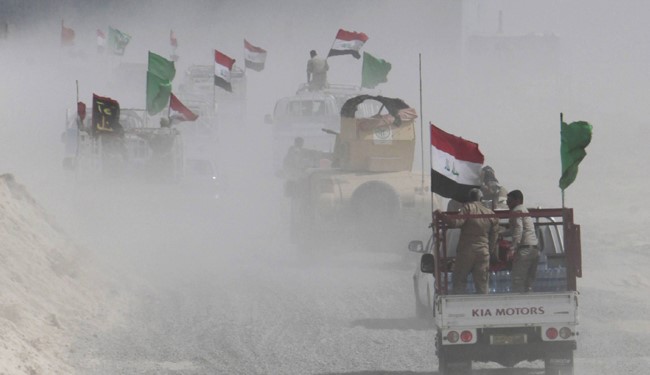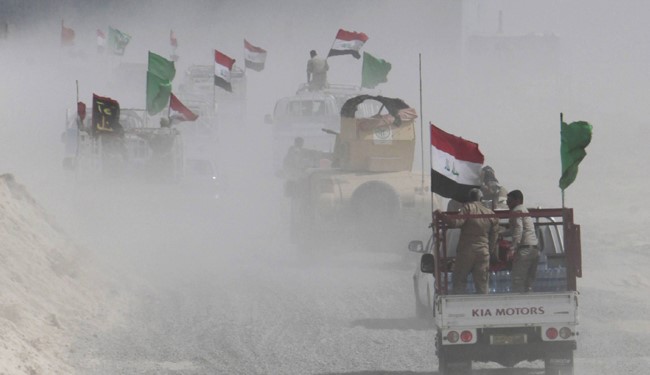 Iraqi military troops and a Shiite militia group enter Fallujah to retake city from Islamic State militants on Monday.
The Popular Mobilization Forces, also known as Al-Hashd Al-Shaabi, joined Iraqi military troops in pounding ISIS targets on the outskirts of the central Iraqi city.
Abu Mahdi al-Mohandes deputy Head of the Iraqi volunteer forces said the Iraqi troops had succeeded in breaking the ranks of terrorists in Fallujah, adding that nearly 1,000 remaining terrorists are trapped in the Daesh-held city.
Informed sources Says that the ISIL has lost a large number of its terrorists in Anbar province in the Iraqi army attacks and for the same reason it has commissioned Some female militants to take charge of Fallujah city's security, the Arabic-language media quoted an unnamed Iraqi security source as saying on Monday.