Iran
Justice Minister Raps Int'l Organizations for Negative Approach to Iran's War on Corruption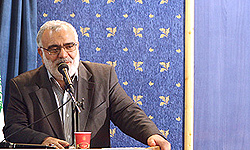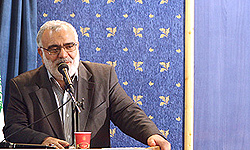 Iranian Justice Minister Seyed Morteza Bakhtiari blasted certain international organizations for their negative view on Iran's campaign against corruption, describing it as a "politically-tainted" move.
"Ranking Iran as the 122nd country in campaign against corruption by some international organizations last year is a politically-motivated move. It is not at all based on a specialized basis and expertise and it is not acceptable at all," Bakhtiari told reporters on Monday.
He further referred to Iran's membership in the UN Convention against Corruption, and said, "The convection which was joined by Iran in 2009 includes some articles on extradition of criminals and their properties to the convection's member states, while we are still struggling to return some criminals who have fled to the member countries from Iran," he noted.
Iran has always stressed the need for a global war on corruption and expressed its readiness for cooperation with several international organizations including the Economic Cooperation Organization (ECO) in the campaign against corruption.
Head of Iran's General Inspectorate Organization Mostafa Pourmohammadi has recently emphasized expansion of bilateral ties and cooperation between Tehran and ECO in the campaign against corruption.
Pourmohammadi in the second meeting of the International Association of Anti-corruption Authority and Ombudsmen in Dushanbe, Tajikistan on November 23-24, expressed Iran's readiness to provide ECO member countries with services and specialized activities to combat corruption.
Pourmohammadi also proposed to establish an anti-corruption center for the member states of ECO and the proposal was accepted by the member states.