Afghanistan
Iran
Kabul hit by multiple deadly blasts; rocket lands at Iranian Embassy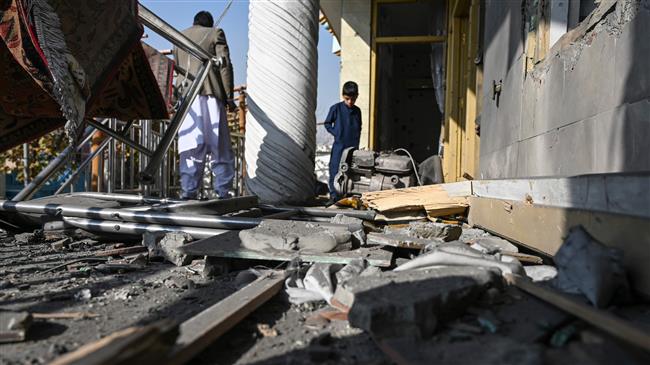 Multiple blasts have rocked the densely populated parts of Kabul and left a number of civilian casualties, with one hitting the Iranian Embassy in the Afghan capital.
Afghanistan's Interior Ministry said almost two dozen rockets hit Kabul early Saturday, targeting several areas in the northern and central parts of the city, including the heavily fortified Green Zone that houses embassies and international firms.
The Iranian Embassy announced on Twitter that its main building had been hit by rocket fragments after a missile landed on the premises.
No one on the compound, located just outside the Green Zone, sustained any injuries.