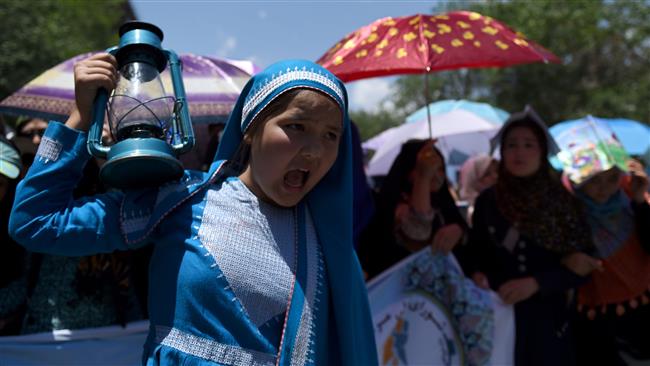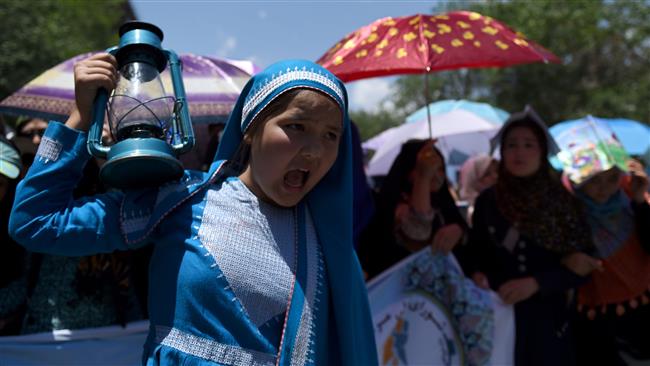 Thousands of Hazaras have rallied in the Afghan capital, protesting perceived discrimination introduced in a direly-needed powerline project against the Shia Muslim community.
The Saturday protests saw the demonstrators marching in force throughout Kabul, shouting "Death to discrimination!" As a precaution, Afghan authorities ordered main roads closed, though the rallies triggered no violence.
The project, to be implemented by 2018, would see the establishment of a 500-kilovolt transmission line from Turkmenistan to Kabul.
Originally, the line was to pass through the impoverished provinces of Bamyan and Wardak, which host large Hazara populations. However, it was later rerouted, with the government alleging that the redesigned course cut costs.
Intended to provide secure electricity to 10 provinces, the project is part of an initiative backed by the Asia Development Bank aimed at increasing electricity supply to Afghanistan and Pakistan.
The Hazara community, the poorest of the country's ethnic groups, accounts for about 22 percent of Afghanistan's population.
Its members have been targeted in several large-scale kidnappings and killings across Afghanistan in the recent months, which have prompted demonstrations and sit-ins in Kabul and elsewhere.
The minority held a similar protest back in May.
Afghanistan is desperately short of power, with less than 40 percent of the population connected to the national grid, according to the World Bank. Almost 75 percent of electricity is imported.