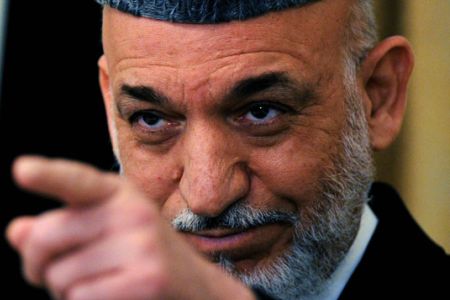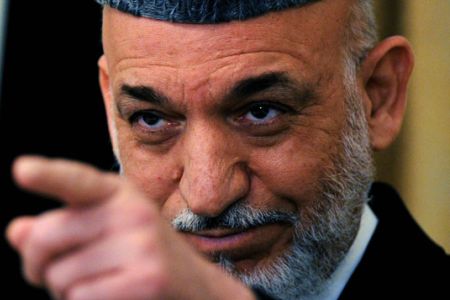 Afghan President Hamid Karzai has condemned US media reports alleging that senior members of the Afghan administration had been receiving secret payments from the CIA.
The office of President Karzai issued a statement on Saturday, saying that such allegations were aimed at diverting public attention from the greater priorities of the Afghan war.
"These reports are a part of an attempt to divert attention from the greater priorities of war on terror, avoiding civilian causalities and disbanding private security companies," the statement read.
"We strongly condemn such irresponsible allegations which just create doubt and defame responsible people of this country," it added.
The condemnation comes after the New York Times reported on Wednesday that a significant number of top Afghan officials had been on the CIA payroll for years.
The payments were allegedly made in return for information and with the aim of advancing Washington's strategy in Afghanistan.
A former CIA official claimed the payments were necessary as "the head of state is not going to tell you everything."
The controversial claim came at a time when President Karzai has officially ordered all domestic and foreign private security firms operating in the country to be disbanded by the end of this year.
Kabul has confirmed the presence of 52 foreign private security companies, including notorious American security firm Xe Services LLC — formerly known as Blackwater.
Most of the security contractors are believed to have close ties with Afghan warlords and are also accused of contributing to the rising number of civilian casualties in the country.