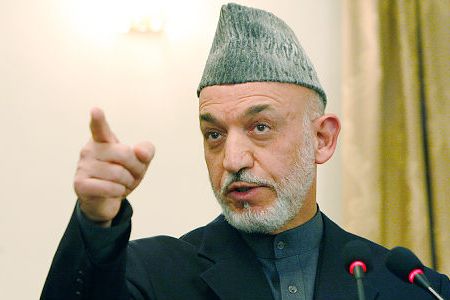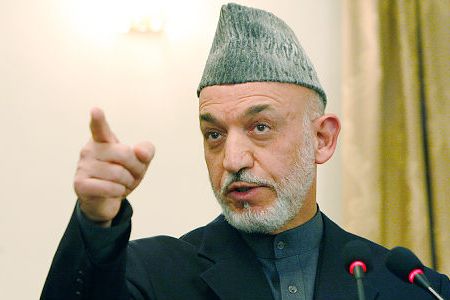 Afghan President Hamid Karzai says he doubts the credibility of the US State Department's diplomatic cables released by Wikileaks.
He made the comments in a press conference with visiting Pakistani Prime Minister, Yousuf Raza Gilani on Saturday.
During Gilani's two-day trip, both sides will discuss boosting bilateral trade and better ways to fight extremism.
In one released cable, a US diplomat said one of Karzai's deputies transported 52 million dollars out of the country in a suitcase.
"The American government has been talking to us every day about corruption, every day they come and give us examples, every day they come and bring even a [corruption] case of 5,000 dollars," Karzai told reporters.
"How come they did not report to the president about 52 million dollars?" he asked.
Karzai says he is more inclined not to believe the released documents.
"So we don't know what to do with this whole thing. Do we believe them, do we not believe them? And I would go towards not to believing them," Karzai said, referring to the cables.
In another cable, US envoy Karl Eikenberry described President Karzai as paranoid, weak and overly self-conscious.
"And his deep seated insecurity as a leader combine to make any admission of fault unlikely, in turn confounding our best efforts to find in Karzai a responsible partner," Eikenberry wrote in a July 2009 cable.
The cables are the commutations between the State Department and US Embassies and merely reflect how American officials view various events and world leaders.
Experts say the disclosure could add strain to Washington's already tense relationship with Kabul.
US President Barack Obama recently admitted that the issue of civilian causalities has created tension between the two governments.
Obama acknowledged that he sometimes has "blunt" conversations with Karzai, who has often criticized the US-led alliance for endangering civilians.
"Sometimes that conversation is very blunt. There are going to be some strong disagreements. Sometimes real tensions," Obama said at the NATO summit in Lisbon.
Foreign forces are often accused of killing civilians during operations launched against the militants in the country.
US-led forces have some 150,000 soldiers deployed in Afghanistan.