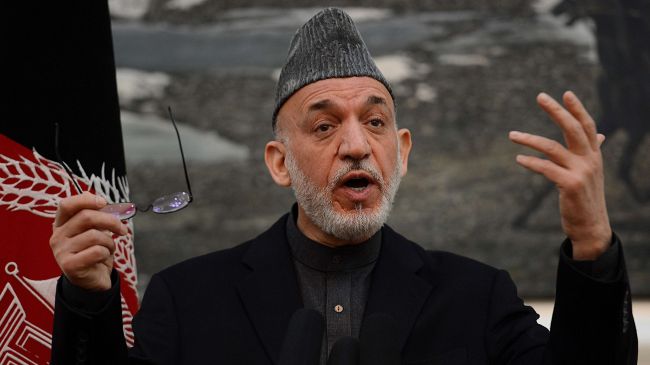 Afghan President Hamed Karzai has appointed a team to investigate a United Nation report on systematic torture of prisoners in Afghanistan's detention facilities.
According to a statement released by Afghan presidential office on January 22, the delegation will "fully investigate the claims of torture, mistreatment, death threats, and sexual abuse" in the country's prisons.
The members of the delegation are expected to prepare a report regarding the state of torture in the prisons and submit it to President Karzai within two weeks "so that follow-up measures can be taken," the statement added.
On January 20, a new report by the United Nations claimed that Afghanistan is using torture and abuse tactics against detainees recently transferred to Afghan control by US-led forces.
According to the 139-page report, over half of the detainees interviewed between October 2011 and October 2012 had experienced torture or abuse.
"The (Afghan) government's efforts to address torture and those of ISAF (NATO's International Security Assistance Force), although significant, have not resulted in a marked improvement and reduction in the use of torture," said the report.
A number of Afghan officials have questioned the credibility of the report, saying it is not based on facts but on claims of former detainees.
Earlier this year, Kabul released over two hundred of Afghan prisoners formerly held by US military forces in Bagram prison in Afghanistan.
"Up to 129 prisoners, who have been detained and held in Bagram prison over the last couple of years but there was no evidence to prove their involvement in the insurgency, were released," Gen. Mohammad Yar Barakzai, an Afghan Defense Ministry official in charge of prisons, said on January 5 in Kandahar.