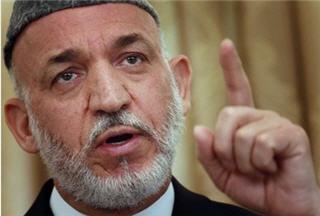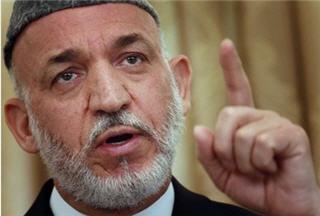 Afghan President Hamid Karzai has called on US President Barack Obama to review how the war in Afghanistan is being conducted as civilian deaths continue to rise.
A statement issued by the presidential palace said Obama agreed in a video call to start talking about a review, which Karzai also proposed in a letter.
"The two presidents agreed that discussions regarding a strategic review of the more effective ways of fighting terrorism should begin," the statement, written in Dari, said.
"The war on terrorism should not be won in the villages of Afghanistan, there should be a strategic review of the method of fighting terrorism," it said, adding they also discussed the parliamentary election on September 18 and efforts to combat corruption.
Civilian casualties caused by US and other foreign forces have been a source of friction between the Afghan government and its Western backers and led to a serious dispute between the two sides last year.
Last month, online whistleblower Wikileaks published tens of thousands of classified documents about the war. The documents showed that the foreign forces had covered up civilian deaths in the country.
Wikileaks says it will publish about 15,000 more documents, ignoring demands by Washington to remove the material and return documents to the U.S. government.
The White House said on Friday the leaders discussed efforts to avoid civilian suffering.
Such deaths, often caused by air strikes, have angered ordinary Afghans who bear the brunt of the conflict.
A UN report issued this week said civilian casualties had risen 31 percent in the first six months of this year, with 1,271 killed.