Afghanistan
Karzai urges Pakistan to step up fight against terrorism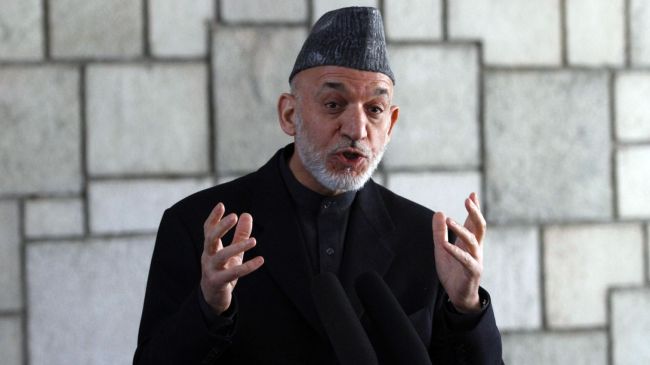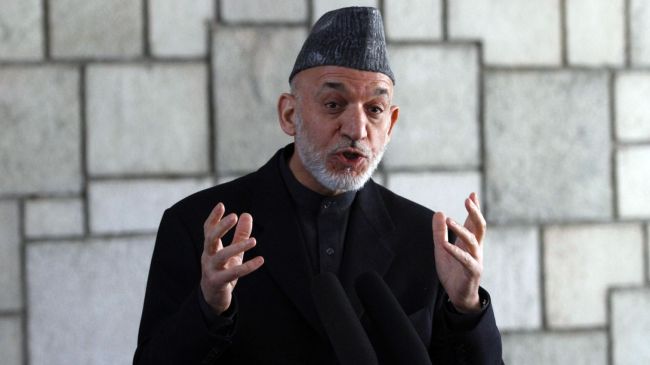 Afghan President Hamid Karzai has criticized the Pakistani government for not doing enough to combat terrorism, saying terrorism is the common enemy of both countries.
Karzai made the remarks during a joint press conference with NATO Secretary-General Anders Fogh Rasmussen on Monday in Kabul, The Associated Press reported.
"Afghanistan wants a real struggle against terrorism and wants the Pakistani government to realize that both our nations are burning in the same fire," the Afghan leader said.
"The Pakistani government has an essential and important role in putting out this fire," Karzai added.
Karzai also criticized a recent statement by a leading Pakistani cleric who endorsed attacks on US-led foreign forces in Afghanistan.
The cleric, Tahir Mehmood Ashrafi of the All Pakistan Ulema Council, said in a television interview last week that attacks in Afghanistan are lawful because US-led troops are invaders that have occupied the country.
"We see that practical steps are not being taken to fight terrorism," Karzai said, and added that a series of recent attacks in Pakistan show that the neighboring country is falling into chaos.
The NATO chief also called on Pakistan to step up their fight against terrorism and extremism.
"We have repeatedly urged the Pakistani government and the Pakistani military to step up the fight against terrorism and extremism in the border region between Pakistan and Afghanistan. We need a positive engagement of Pakistan if we are to ensure long-term peace," Rasmussen said.
Last month, Karzai said the greatest threat to Afghanistan is not the Taliban but the interference by foreign powers.
The US invaded Afghanistan in October 2001 under the pretext of combating terrorism. The offensive removed the Taliban from power, but insecurity continues to rise across the country despite the presence of thousands of US-led soldiers.