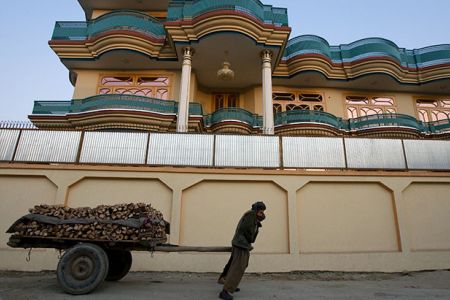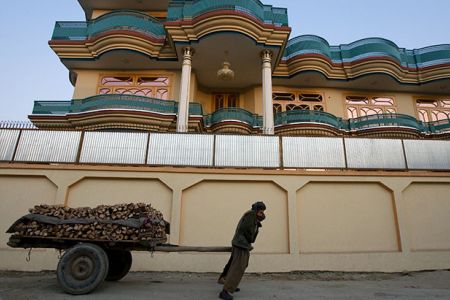 Afghan President Hamid Karzai has told a foreign donors' summit that his government should have more control over the country's multi-million-dollar aid budget.
Karzai, who was addressing representatives from 70 states in Afghanistan's largest aid meeting for three decades, called on international donors to raise to 50% the proportion of foreign aid that is distributed via the Afghan government, Reuters reported.
In return, Afghan forces would seek to take the lead on security throughout the country by 2014, he said.
According to estimates, only about 20% of international aid is currently distributed through the Afghan government.
Reuters also reported that the participants of the international conference in Kabul have supported Karzai's proposal in their communiqué to be released at the end of the conference.
Some 13 billion dollars worth of aid has been earmarked to be spent in Afghanistan over the next five years.
But the US and its allies have expressed concern over handing over more control to Karzai amid fears he is not doing enough to deal with corruption.
UN Secretary General Ban Ki-moon, who is co-hosting the conference, said aid programs needed to be "well-coordinated and fully transparent."
The international conference opened on Tuesday morning in Kabul amid tight security with Afghanistan's security and development at the top of the agenda.
The meeting is the first-ever international conference on Afghanistan held inside the country. The conference seeks additional support for rebuilding from the international community.
"The conference is marking a new phase into deepening and broadening of our international partnership," Karzai said in his inaugural statement.
NATO and the US currently have 143,000 troops in Afghanistan, a number that will peak at 150,000 in coming weeks.