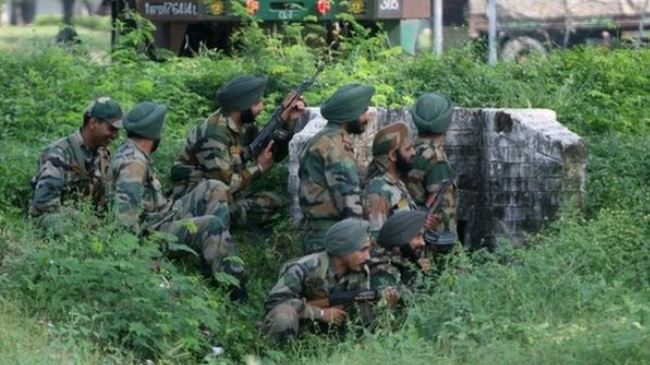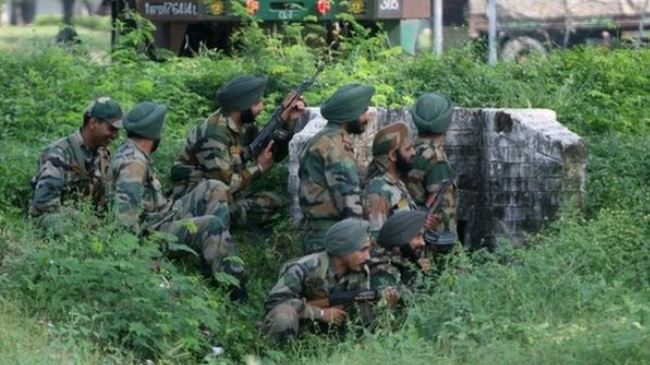 Three civilians have been reported killed in the disputed Kashmir region as armed cross-border clashes between Indian and Pakistani forces continue for a third day.
Indian authorities alleged that two women were killed and 20 others wounded when Pakistani troops opened fire on Wednesday on border villages and military posts overnight.
"Pakistani rangers targeted the entire Jammu border during the night and the firing is still going on," said Indian police official Uttam Chand, as cited in local press reports.
According to the official, those injured included eight Indian civilians and a member of the Indian border security force, in addition to three Indian soldiers.
The number of casualties is expected to climb as a number of those injured during the fire exchange are reportedly in a critical condition.
Moreover, on the Pakistani side of the restive border area, another woman was reportedly killed by incoming mortar shells allegedly launched by Indian forces that struck her house.
The clashes between military forces of the two neighbors started on Monday after Indian and Pakistani border guards engaged in exchanging fire.
The exchange of fire left nine civilians killed on both sides and forced thousands of residents in border villages from their homes.
Each side of the latest Kashmir border clashes blames the other for initiating the fire fight.
Kashmir lies at the heart of more than 66 years of hostility between India and Pakistan. Both neighbors claim the region in full but have partial control over it.
Since independence from the British rule in 1947, India and Pakistan have fought three wars with two of them over Kashmir.