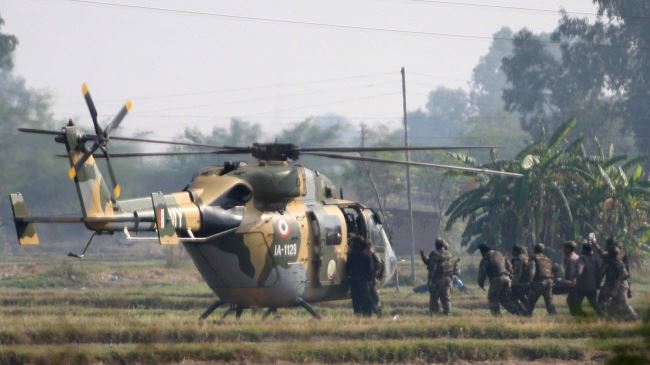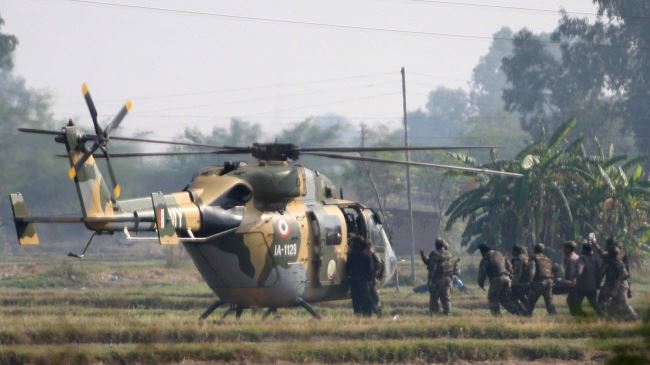 At least nine people, including three civilians, have been killed in fierce gun battle between pro-independence fighters and army soldiers in Indian-administered Kashmir.
The fighting erupted on Thursday when the fighters attacked an army column near a base in the town of Arnia.
According to army officials in the region, three Indian soldiers and three fighters were also killed in the skirmishes.
Local deputy inspector general of police, Shakeel Beig, said the fighters entered an "abandoned bunker" which Indian forces then surrounded, triggering the fighting.
He added that a group of four to six fighters are "now firing from inside the bunker."
The clashes coincided with a regional summit in Nepal attended by Indian Prime Minister Narendra Modi and his Pakistani counterpart Nawaz Sharif. However, they failed to hold a formal meeting at the summit in Kathmandu.
Indian and Pakistani troops exchanged huge shelling and firing in Arnia in late September and October. Twenty people were killed and over 100 wounded on both sides.
Pro-independence fighters have been battling the army in the Indian-administered Kashmir since 1989. India accuses Pakistan of training and arming the fighters.
Kashmir lies at the heart of more than 66 years of hostility between India and Pakistan. Both neighbors claim the region in full but each currently has partial control over it.