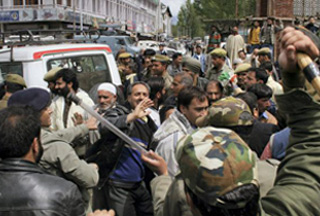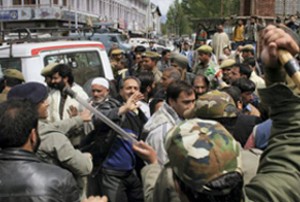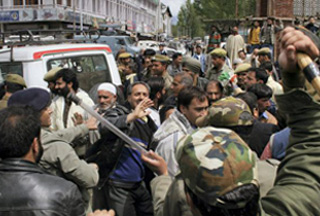 State employees in Indian-administered Jammu and Kashmir say they will continue their current strike until April 17 if the government does not respond to their demands.
The employees, who have already been on strike for the last nine days, have threatened to shutdown essential services across the state if the government does not accede to their various demands, including release of arrears.
"On the evening of April 17, we will shut down electric supply across the state symbolically for one hour. If the government does not accede to our demands by then, we will be forced to include all the essential services in our future strike program," Khurshid Alam, president of the Employees' Joint Action Committee, told reporters on Monday.
The union leader of the striking employees also said the government's pressure tactics would not succeed in breaking up the strike.
"There seem to be two governments in the state. On the one hand, the chief minister invites us for talks, and on the other hand, the police cracks down on us, arresting our activists," he said.
The striking employees have been demanding payment of arrears of their hiked salaries as recommended by the sixth Pay Commission.
The government has now decided to consider the demands of the employees only after they return to their duties.