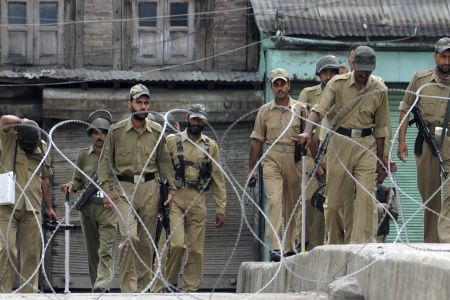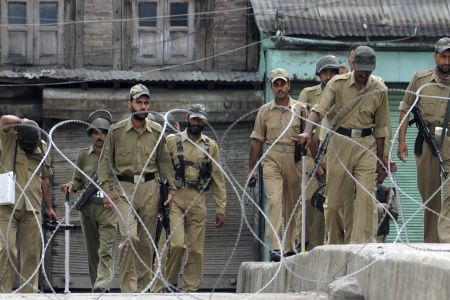 Fresh clashes between police and pro-independence protesters in the Indian-administered Kashmir have left three protesters dead.
Two people were killed late Wednesday when security forces opened fire on protesters in the region's main city of Srinagar, Indian police said.
The deaths sparked further angry demonstrations.
Another protester was killed and 10 others injured during Thursday's demonstrations held for the latest victim of violence.
The protests were held despite a strict curfew imposed by Indian authorities.
The region's influential separatist politician Syed Ali Geelani has called for restraint to soothe violence.
"Demonstrations should be peaceful," AFP quoted Geelani as saying.
"Wherever you are stopped, sit down and tell them 'now you can fire at us', but don't indulge in violence," Geelani said.
Mirwaiz Umar Farooq, a moderate separatist leader, has urged the UN to intervene.
Farooq has written a letter to the UN Secretary General Ban Ki-moon, claiming that India had "declared an open war in Kashmir."
Kashmir has been rocked by waves of pro-independence protests after the death of a teenager back in June.
He died when he was struck by a teargas shell fired by Indian police during an anti-Indian rule demonstration.
Unrest in Kashmir has left at least 47 people dead since the latest round of protests erupted two months ago.
Kashmir lies at the heart of more than 60 years of hostility between India and Pakistan. Both arch-foes claim the region in full but rule in part.