Asia-Pacific
India
Kashmiri Heartbreaking Oppression is done and covered by brutal Indian Forces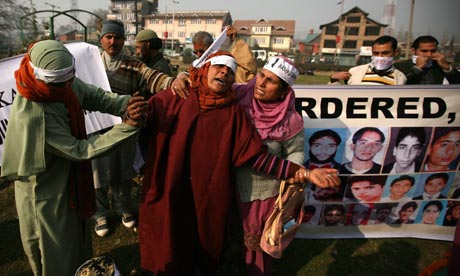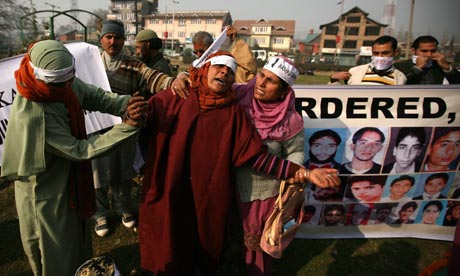 Protesters in the Indian-controlled Kashmir have called on the United Nations to monitor and record gross human rights abuses in the Himalayan region amid the existence of mass graves and enforced disappearance, Press TV reports.
"We have more than 9,500 people missing over the last 16 years. We have more than 5,000 unmarked graves. We believe that there is accountability," said Mirwaiz Umar Farooq, member of the Hurriyat Conference.
On May 6, Sajjad Haider Karim, a member of the European Parliament, called for an investigation into the issue, where more than 7,000 unmarked graves have been found in central Kashmir's Budgam and Srinagar districts.
Moreover, human rights groups said that around 8,000 people were subjected to enforced disappearance by Indian forces during the past two decades of conflict.
"While the fact remains that what's happening on the ground, what the police is doing, what the paramilitary forces are doing, what the army is doing is not being told to the world," Farooq stated.
The UN Human Rights Council and Amnesty International among other rights organizations, as well as relatives of the missing persons have repeatedly criticized India for its poor human rights record in the Kashmir region.
"The government of India and Indian political parties – I'm sorry to say – for their own political interest, they are trying to depict Kashmir only in the context of Pakistan. They are trying to give a picture of the world and whatever is happening in Kashmir is because of Pakistan," Farooq concluded.