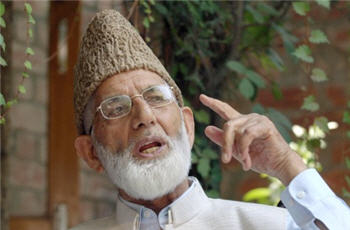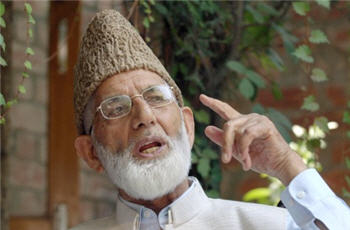 Hurriyat Conference leader Syed Ali Shah Geelani, has strongly condemned the burning of Holy Quran by NATO soldiers in Afghanistan and subsequent firing on protesters in which dozens of Muslims were killed.
"Anti-Islam forces are trying to trifle with the emotions of Muslims and provoke them to violence with a view to tarnishing the image of Islam," IRNA quoted him as saying in a statement issued Srinagar.
"It is not for the first time that the Holy Quran has been desecrated. What happened in Afghanistan is not an isolated event."
"Because the Afghans are brave people who would never brook any act that hurts religious sentiments, they take to the streets to protest against such blasphemous acts of the American soldiers," Geelani said, adding that Islam stood for peace and the growing acceptance of its simple and universal message was giving sleepless nights to anti-Islam forces.
"They know that the more this message of peace and universal brotherhood spreads around, the more difficult it will be for them to exploit the people. Hence they are carrying out such heinous incidents to present Muslims as uncivilized and extremists," he said.
"Even in the 21st century, several Muslim countries are under colonial control. This has given rise to resistance movements against such powers. When they resent the imperialists' excesses, their resistance is portrayed as terrorism. Muslims need to understand these conspiracies and adopt a sensible approach to counter them," he said, adding that publication of the holy prophet (PBUH)'s cartons from time to time was part of this strategy.
Geelani said time had come for the Muslim Ummah to see through the game plan of anti-Islam forces and evolve a well calibrated response to counter it.
"Justice-loving and conscientious people in the world also have a role to play and, instead of allowing themselves to be swayed by the propaganda against Islam, they should try and understand the facts about this religion of peace," he said.
Geelani appealed to Islamic scholars and Alims across the world to educate the Muslim Ummah about these conspiracies and also raise their voice against such blasphemous incidents.