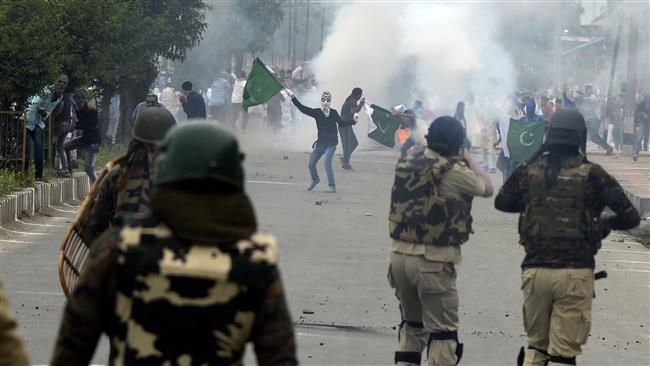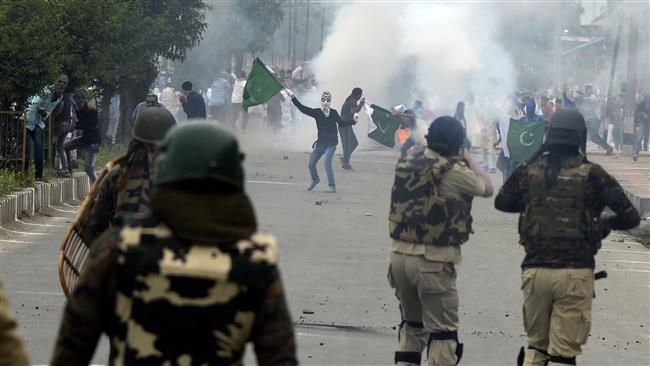 Police say a woman has been killed and several others injured during anti-India protests and clashes in Indian-controlled Kashmir that erupted after government forces launched an operation against rebels in the disputed region.
Police say Indian troops on Saturday came under fire from militants as soldiers laid a cordon around southern Dyalgam village.
Senior officer Muneer Ahmed Khan says after a brief exchange of gunfire, militants took a refuge inside a home where some civilians were also trapped.
He says the woman was killed in the crossfire.
Intense clashes followed as hundreds of civilians marched near the gun battle site in solidarity with militants while demanding an end to Indian rule over the region.
India and Pakistan control part of Kashmir, but both claim the disputed territory in its entirety.
(Source: AP)