Asia-Pacific
India
Kashmiris clash with Indian forces after three pro-independence fighters killed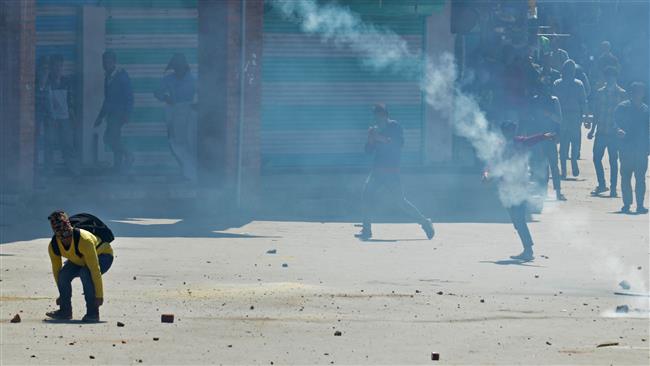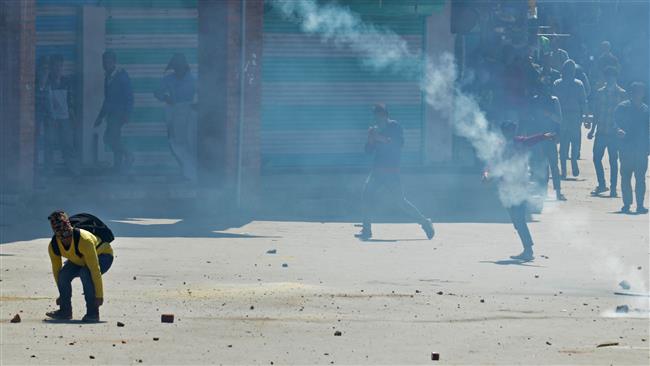 Hundreds of people in the Indian-controlled Kashmir have clashed with police, following the killing of three pro-independence fighters by security forces earlier in the day.
Indian army spokesman Col. Nitin N. Joshi said the military killed three Kashmiris in an operation in the village of Panzgam, located about 35 kilometers (22 miles) south of the main city of Srinagar, early on Saturday morning.
As the news spread, hundreds of angry villagers took to the streets, throwing stones at police who fired tear gas to disperse the crowd.
Indian troops are in constant clashes with the armed groups seeking independence across the Muslim-majority valley of Kashmir.
The New Delhi government has deployed large contingents of police and paramilitary troops in the troubled region to prevent street demonstrations.
Kashmir lies at the heart of a bitter territorial dispute since India and Pakistan became independent in 1947. Cross-border frictions have recently flared up between troops from the two neighbors along the disputed de facto border in Kashmir. The two sides have accused each other of provocation.
New Delhi and Islamabad both claim the region in full, but rule parts of it. Pakistan controls one-third of Kashmir, with the remaining two-thirds under India's administration.
Islamabad and New Delhi have fought two wars over the disputed region.
Thousands of people have been killed in the unrest in Kashmir over the past two decades.