Africa
Kenya sets fire to largest ever ivory stockpile to protest poaching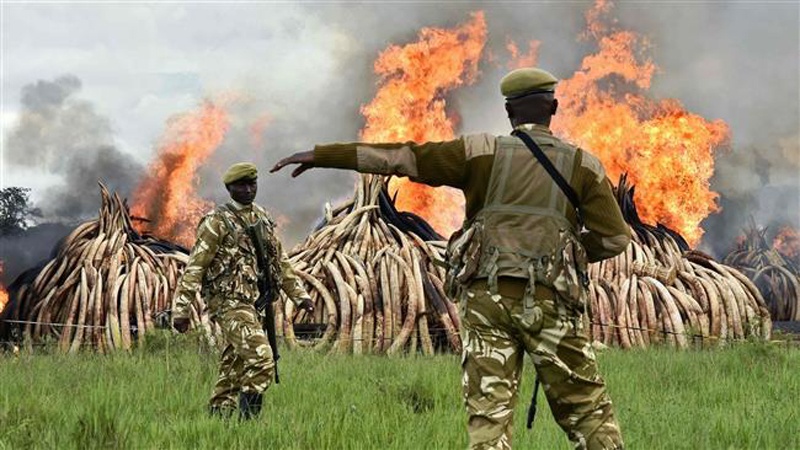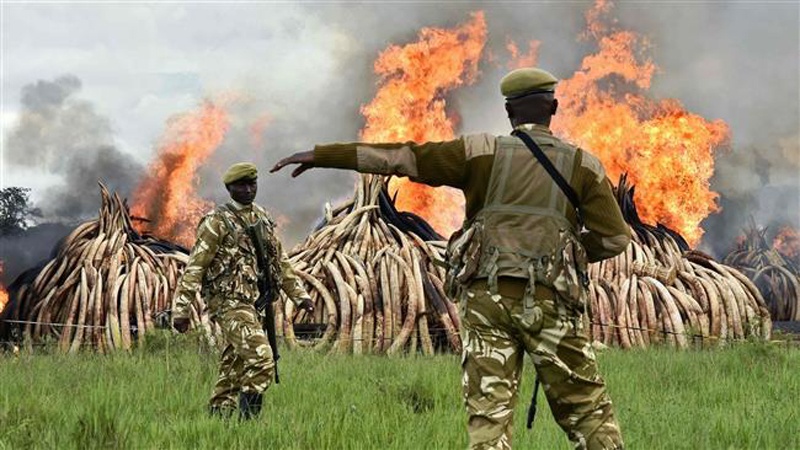 The Kenyan government has torched the largest ever stockpile of confiscated ivory in the Nairobi National Park to protest the growing threat of poaching that is pushing the shrinking number of elephants to extinction.
On Saturday, the Kenyan President Uhuru Kenyatta thrust a burning torch onto the 105-ton ivory piles of some 8,000 elephants, sending a message that the illegal trade in the animal parts must be stopped.
"Kenya is making a statement that for us ivory is worthless unless it is on our elephants. The height of the pile of ivory before us marks the strength of our resolve," said Kenyatta before lighting the first of the pyres.
"No-one, and I repeat no-one, has any business in trading in ivory, for this trade means death of our elephants and death of our natural heritage. We will not be the Africans who stood by as we lost our elephants," he added.
The pyres contained some 16,000 tusks and pieces of ivory, as well as an additional 1.35 tons of rhino horns of some 340 endangered animals.
It is estimated that, on the black market, the current worth of such huge quantity of ivory would be more than $100 million, and for the rhinos' horns could be as much as $80 million. Smugglers sell each kilogram of tusk for around $1,000 and the same amount of rhino horn for as much as $60,000.
He also called on all African nations to follow Kenya in helping to destroy confiscated ivory and rhino horn.