Iraq
Kerry hosts Persian Gulf Arab allies for talks on Iraq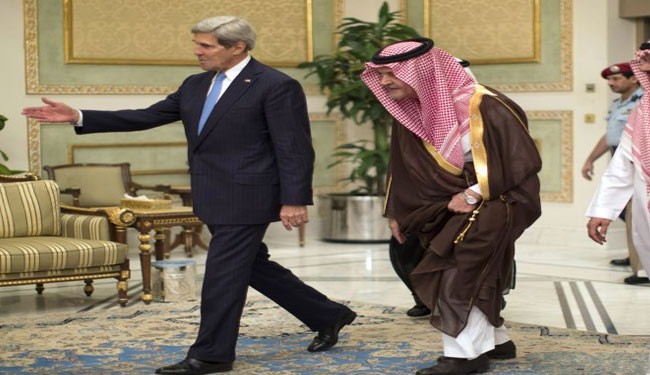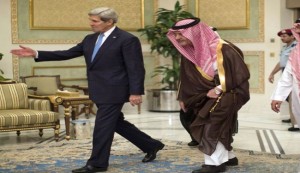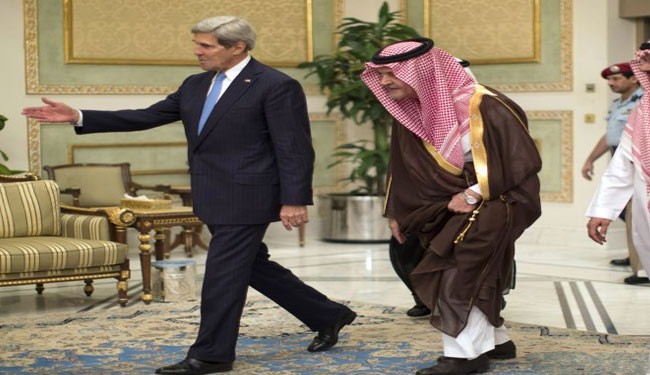 US Secretary of State John Kerry has hosted 'emergency talks' with Washington's Persian Gulf allies to address the spreading crisis in Iraq, where foreign-sponsored ISIL terrorists have captured a swathe of territory.
Bringing together his counterparts from US-backed governments of Jordan, Saudi Arabia and the United Arab Emirates on Thursday, Kerry was to press home "the shared threat they all face from ISIL," a senior State Department official said.
He would also brief them on his visit this week to Baghdad and Arbil, in northern Iraq, where he sought to persuade Iraqi leaders to unify to save the war-torn nation.
The development comes as the Takfiri ISIL terrorist seized the border crossing from Iraq into Jordan earlier this week, causing alarm in the Hashemite kingdom.
This is while the oil-rich Persian Gulf kingdom of Saudi Arabia, widely suspected of funding and training the ISIL terrorists, has accused Iraq's Prime Minister Nuri al-Maliki of fuelling the crisis by "marginalizing" the country's ethnic minorities.
The Saudi allegations against Iraq comes amid the Wahhabi regime's horrible human rights record in its ill-treatment of the nation's large Shia minority as well as supporting the neighboring Bahrain's brutal suppression of a popular uprising based on ethnic and religious discrimination.
"I'm particularly grateful to our allies and partners from the Middle East, the (Persian) Gulf states, particularly Jordan, coming here to talk about the number of critical issues right now," Kerry said at the start of the talks in the lavish US ambassador's residence in Paris.
"Iraq, obviously, is one of the predominant points, the move of ISIL concerns every single country here," he warned.
Meanwhile, Saudi Foreign Minister Prince Saud al-Faisal claimed at the meeting that "all these issues… are of immense importance for our countries."
"And I think with the cooperation between the countries we can affect hopefully the situation in the Middle East," he reportedly added.
Kerry and his allied counterparts were also due to discuss the three-year Syrian crisis, which also involves the ISIL terrorists, along with other foreign-backed Takfiri and opposition groups.
Kerry is due to fly to Saudi Arabia on Friday to discuss the turmoil in the Middle East with the ailing King Abdullah.