Palestine
Kerry urged to probe Israel's extrajudicial killings of Palestinians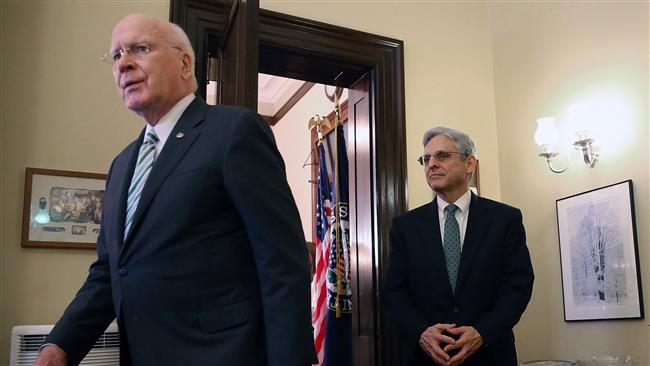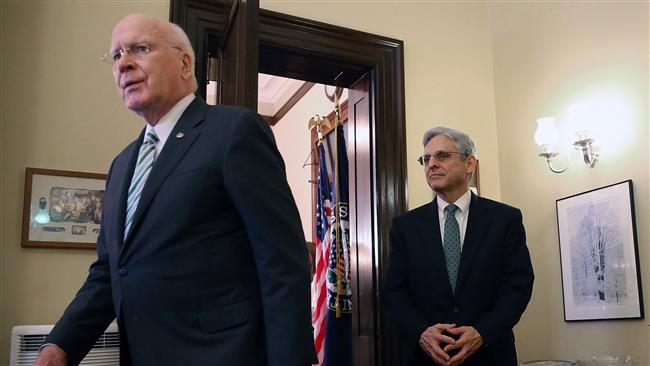 A group of US lawmakers has called on the administration of President Barack Obama to reconsider cutting military aid to Israel for what they call possible extrajudicial killings of Palestinians by Israeli troops.
US Senator Patrick Leahy along with ten other Democratic members of Congress have recently sent a letter to Secretary of State John Kerry to open an investigation into Israel's "gross violations of human rights."
Details of the letter dated February 17 have been revealed just recently.
The signatories said Israeli forces should be investigated on suspicion of extrajudicial execution of Palestinians.
They say it should be determined whether US military aid to Israel should be cut as the US law bans providing military assistance to foreign military units which violate human rights.
The letter drew a strong reaction from Israeli Prime Minister Benjamin Netanyahu who on Wednesday said Israeli troops "and security forces are not murderers."
A few days ago, the Palestinian government called on the United Nations to launch a probe into the Israeli regime's extrajudicial killings of Palestinians in the occupied lands.
The request was made on Monday following the deadly shooting of an injured Palestinian by an Israeli trooper in the West Bank city of al-Khalil (Hebron).
Saeb Erekat, the secretary general of the Palestine Liberation Organization (PLO) said the Israeli regime claims to have launched a probe into the killing of the Palestinian, but history shows that their investigations have failed to "serve justice" and instead have been "rewarded with impunity."
"Since September 13, 207 cases of Israeli extrajudicial executions of Palestinians urgently require an international investigation. These executions are not isolated events and Israel must be held accountable for committing these crimes," he added.
On March 24, an Israeli human rights group released a video showing two Palestinian youths getting shot over alleged stabbing of an Israeli soldier earlier in the day.
A number of Israeli military officials claimed the Israeli trooper had acted in self defense.
Nickolay Mladenov, the UN special envoy to the Middle East, condemned the "apparent extrajudicial execution" and said it was "a gruesome, immoral and unjust act that can only fuel more violence and escalate an already volatile situation."
Tensions have heightened in the occupied territories since August 2015, when Israel imposed restrictions on the entry of Palestinian worshipers into the al-Aqsa Mosque compound in East al-Quds (Jerusalem).
More than 200 Palestinians, including children and women, have lost their lives at the hands of Israeli forces since the beginning of last October.