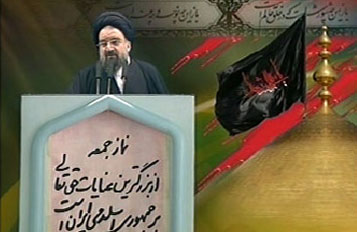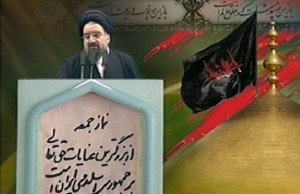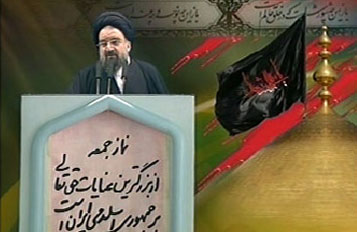 Leader of Tehran Friday prayers Hojjatoleslam Sayyed Ahmad Khatami asked the followers of the late Imam Khomeini and devotees of the Revolution to distinguish themselves from foreigners.
Khatami asserted that Imam Hussein (AS), the third Imam martyred in 680 AD, Iraq, is what unifies the Islamic Ummah and no one should even think of using it to cause discord.
The leader of Tehran Friday prayers also pointed out the birth anniversary of Jesus Christ and spoke of him as a manifestation of both holy kindness and holy wrath.
Khatami narrated a tradition that Jesus Christ had said oppression should be severely dealt with on the spot before it spreads.
Yemen was another issue that Khatami spoke of and asserted that what is happening is because of the US and Saudi Arabia's greed.
"More than 2500 bombs and missiles were dropped in Yemen killing innocent people. It is happening in Muharram when war is forbidden," Khatami said and urged international bodies to act before it becomes a real tragedy.
The leader of Tehran Friday prayers also spoke of the Zionist regime as with the most shocking record of violating human rights and asked international tribunals to summon Israeli officials.