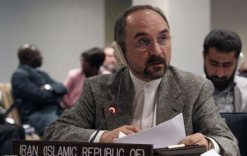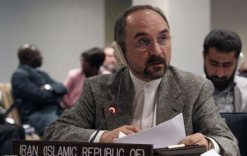 Iran's Permanent Ambassador to the United Nations Ali-Reza Khaza'ei asked on Friday who puts complicated military weapons at the disposal of Syrian armed groups.
"From where and which sources these armed groups do receive weapons and complicated military equipments ?," he questioned the UN members in protest to the UN anti-Syrian resolution.
Khaza'ei warned that the anti-Syria resolution cannot help peace and stability in that country but it leads to instigating regional instability in favor of Zionist regime.
He indicated that prolonged instability and riots in Syria also lead to instability in the Middle East.
Iran's Ambassador to the UN reiterated that mounting violence in the region is indeed harmful for the Muslim and Arab societies and in favor of the Zionist Regime.
Khaza'ei expressed concern with situation in the region and said the United Nations could at least review the current reality in Syria and issue the resolution accordingly but now ignoring the reality of Syrian armed groups in the resolution will lead to violence and terrorism.