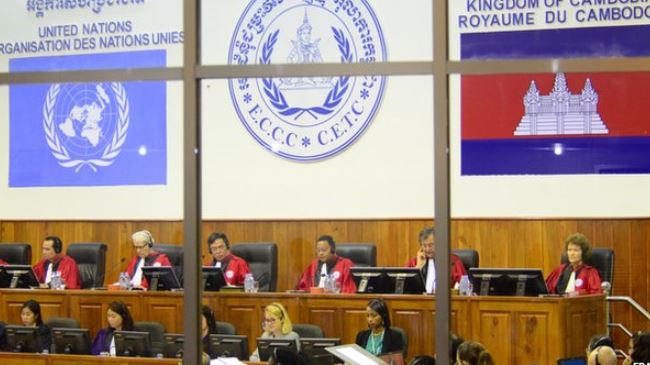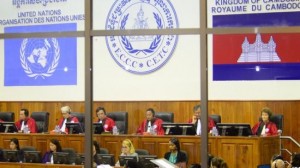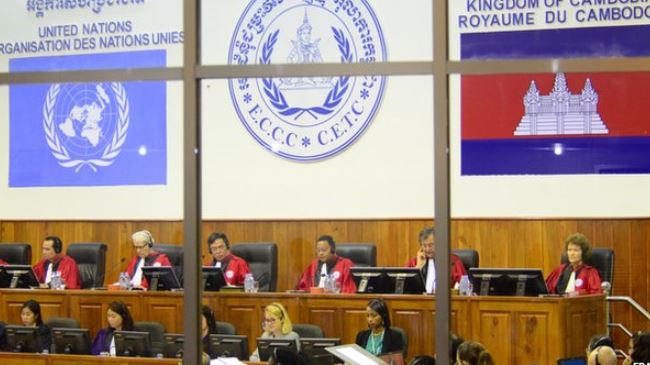 A UN-backed war crimes court in Cambodia has sentenced the last two remaining top leaders of the former Khmer Rouge regime to life imprisonment for crimes against humanity.
The court verdicts were announced against Khieu Samphan, the 83-year-old former head of state, and Nuon Chea, its 88-year-old chief ideologue, on Thursday. The two were found guilty of playing a leading role in the former communist regime's reign of terror in the late 1970s that left up to two million people dead.
The two are guilty of "extermination encompassing murder, political persecution, and other inhumane acts comprising forced transfer, enforced disappearances and attacks against human dignity," the tribunal's chief judge Nil Nonn said.
Both men have denied the charges against them, saying they were not aware of the atrocities committed under the regime, a claim rejected by prosecutors.
The rulings can be appealed, but judge Nonn said that, "given the gravity of the crimes," both would remain in detention.
Tribunal spokesperson Lars Olsen described the court's ruling as "historic," saying the victims have "waited 35 years for legal accountability, and now that the tribunal has rendered a judgment, it is a clear milestone."
The communist regime of Khmer Rouge wiped out a quarter of Cambodia's population through starvation, overwork and execution between 1975 and 1979 in a bid to forge an agrarian utopia.
The Khmer Rouge leaders were driven from power in 1979 by Vietnamese troops and former regime members who defected, including Hun Sen, now Cambodia's prime minister.