Palestine
Khreisheh: The Palestinian people will not accept int'l forces on their land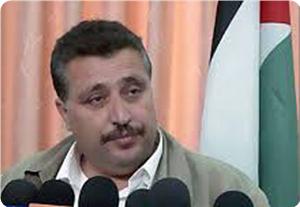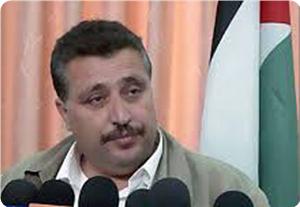 Hasan Khreisheh, the second deputy speaker of the Palestinian legislative council (PLC), said the Palestinian people would not accept the idea of bringing international forces as a replacement for the Israeli occupation forces in the occupied Palestinian territories.
"This proposal seems to have been addressed to the Zionists and the international community, on the grounds that Abbas realizes that the Zionists will not put their security in the hands of anyone. It is also a message to the Americans who are primarily concerned about the Zionists' security and submit to their demands," Khreisheh stated on Monday, commenting on Mahmoud Abbas's latest proposal for deploying NATO forces in the future Palestinian state.
"[Abbas' recent remarks] confirm that going to the negotiation was a big disaster for the Palestinian people in light of the three Zionist noes that are included in Kerry's plan, which declares that no Palestinian state on the 1967 borders, no Jerusalem as a capital of the Palestinian state and no return for the refugees," the PLC deputy speaker said.
As for Abbas' claims that he is the Palestinian leadership and thus can sign a peace treaty with the Israeli occupation, Khreisheh emphasized that any Palestinian whatever his post or status has no right to sign an agreement detracting from the national rights of the Palestinian people.
"If we are unable to extract our right under the current circumstances, then at least we are able not to make concessions. We should not deprive our next generations of restoring our rights."