Syria
Ki-moon: al-Qaeda Responsible for Two Suicide Car Bombs in Damascus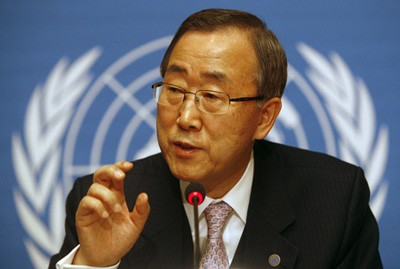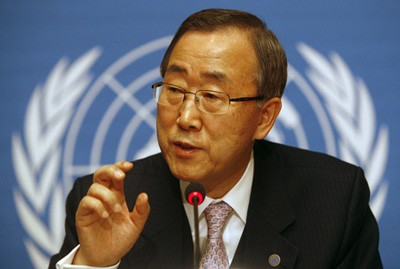 U.N. Secretary-General Ban Ki-moon said that he believed al Qaeda was responsible for two suicide car bombs at al-Qaza Zone in Damascus on May the 10th.
REUTERS quoted Ki-Moon as saying during his meeting with a youth delegation at the UN headquarters yesterday "A few days ago there was a huge, serious, massive terrorist attack. I believe that there must be al Qaeda behind it. This has created again very serious problems,"
The two booby-trapped suicide attacks caused the martyrdom of 55 people and wounded 372 others, 15 sacks of torn-off limbs, not to mention the heavy material damage and destruction.
The so-called 'al-Nousra Front', affiliated to al-Qaeda terrorist organization, claimed the responsibility for the two suicide attacks as well as for other attacks inside Syria.
The ferocity and barbarity of terrorism by foreign-backed armed terrorist groups increased since the arrival of the UN Observers to Syria.