World News
Kiev announces nationwide 'anti-terror operation'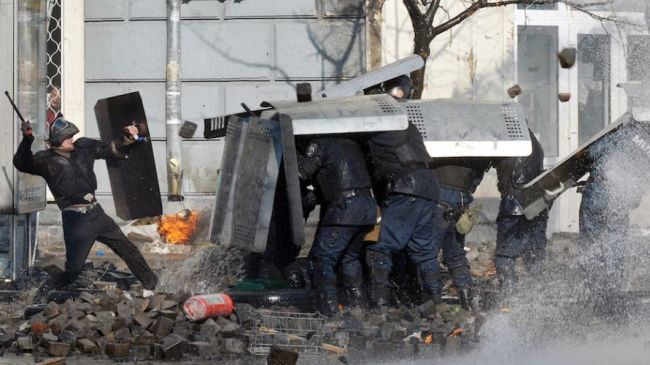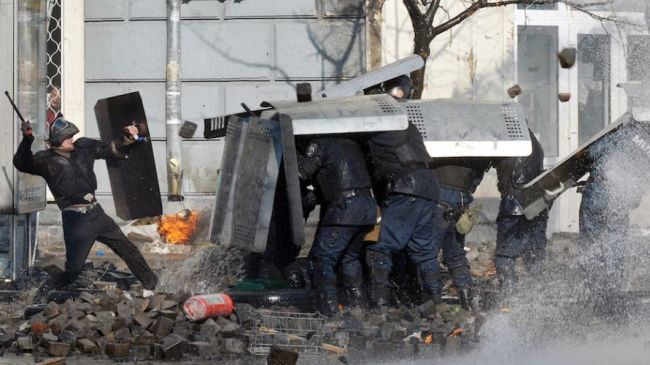 Ukrainian government has announced a nationwide "a anti-terrorist operation" against acts of terrorism in the crisis-hit country.
Oleksandr Yakymenko, Ukraine's security service chief, made the announcement on Wednesday, saying the operation comes due to the escalating violent confrontations.
Yakymenko also said about 1,500 firearms and a hundred bullets have ended up in the hands of radical and extremist groups in recent days.
This is while local media have reported that opposition groups in western cities, including Khmelnitsky and Ternopil, have taken over public buildings.
At the border with Poland, some 200 Ukrainians have blocked a road to a crossing into the neighboring country, according to the Polish border guard service.
In Kiev, protesters have taken control of the capital's central post office at the Independence Square, also known as Maidan, after a nearby building they previously occupied was torched in clashes with police a day earlier.
The counter-terrorist operations come a day after clashes between Ukrainian police and protesters in Kiev left at least 26 people dead and 250 others injured.
Meanwhile, US Secretary of State John Kerry reiterated the possibility of applying sanctions against Ukraine.
The European Union have also said the bloc is considering imposing sanctions on the country, with France and Germany demanding targeted measures against the Ukrainian leadership.
The latest wave of clashes erupted on Tuesday after a deadline set by security authorities to end the protests expired.
Ukraine has been rocked by anti-government protests since President Viktor Yanukovych refrained from signing an Association Agreement with the European Union on November 29, 2013, in favor of closer ties with Russia.