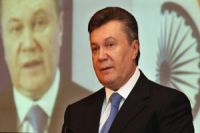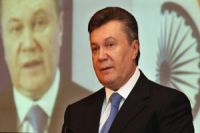 Ukraine's president has cancelled a meeting with Russian President Vladimir Putin at the last minute after a disagreement over energy, trade and economic deals.
Yury Ushakov, the Kremlin's chief foreign policy aide said Viktor Yanukovych has postponed the visit to Russia to allow further domestic talks over the Kiev-Moscow trade agreement.
Ushakov said, "Yanukovich had planned to visit today and it has been decided to delay this visit," adding that, "It is necessary to conduct additional expert work to complete all the documents which we had initially planned to sign."
The two countries have had disputes over the price of natural gas for at least three years, where Ukraine has been pushing Russia to drop its current price.
In the agreement, Russia has offered cheaper gas and outlined the establishment of a free trade zone, called the Customs Union.
The union, which seeks to rebuild Soviet-era ties, has Belarus, Kazakhstan and Russia as members.
However, Ukraine's opposition parties protested the agreement over fears they would lose footing in a long-standing bid to join the European Union (EU).