World News
Kiev junta child of West regime change: Analyst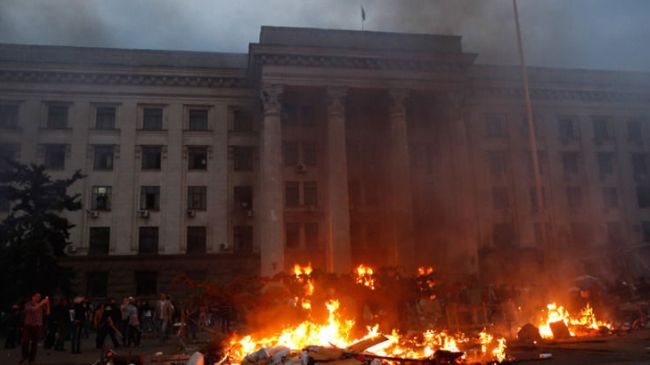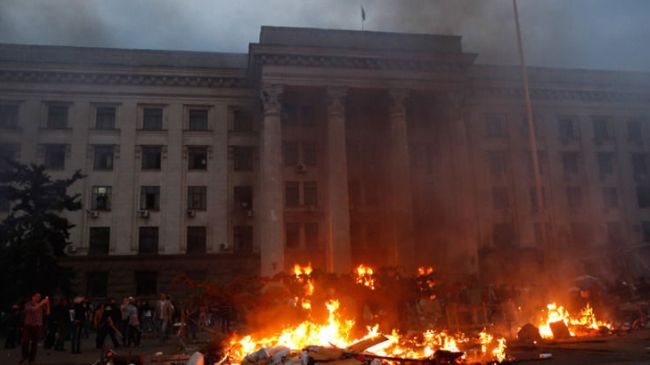 A political analyst says the West is covering up a massacre in the Ukrainian city of Odessa that was carried out by neo-Nazis receiving orders from certain people in power.
"The subsequent lack of serious criminal investigation and the dissembling media spin point to a cover-up," Finian Cunningham wrote in a column for the Press TV website on Wednesday.
"Another thing that is clear is that the Western media are assisting in the cover-up of the massacre. Never mind the full horror of what may have really happened, the Western media have not even reported the apparent blaze killings with any of the seriousness that they deserve."
Cunningham also stated that the Western media downplayed the role of the neo-Nazi paramilitaries and the Western-backed junta in Kiev.
The political commentator said the Western media amplified claims by Kiev junta that hold "pro-Russian agents" who are trying to "destroy Ukraine" accountable for the Odessa massacre.
"Western regime change in Ukraine has led to a junta that is ruling by a reign of terror against its own citizens, where the vilest crimes are being committed to crush any political opposition. And the Western media are assiduously covering up for this criminality," Cunningham stated.
He pointed out that Western countries and their media are making their utmost efforts to rekindle the horror of fascism in Ukraine while blaming it on Russia.
On May 2, nearly 70 people were killed and hundreds of others injured after the Ukrainian forces launched a military operation against pro-Russia protesters who are in control of several eastern cities. Forty of the victims died in Odessa.
Moscow has censured Kiev over the deadly incident in Odessa, saying it was "another manifestation of the criminal irresponsibility of the Kiev authorities."
Russian Foreign Minister Sergei Lavrov on May 4 urged the United States to use its influence to make Ukraine interim government immediately stop military operations in the southeast.