Europe
'Kiev troops trapped near Debaltseve'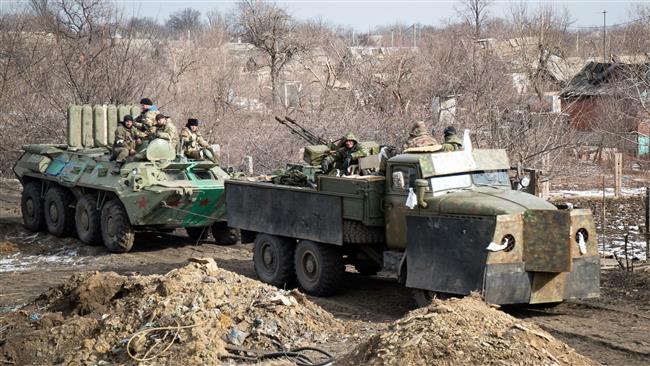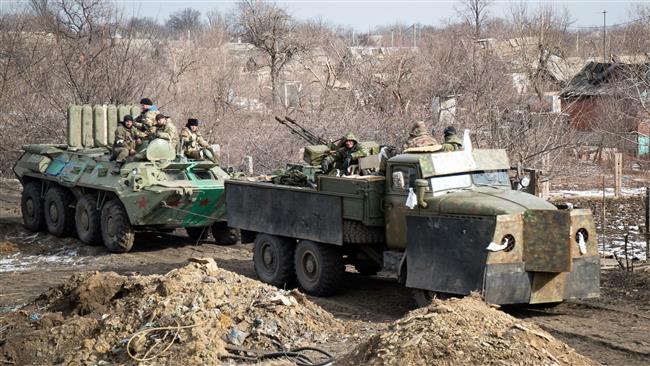 Officials in the self-proclaimed Donetsk People's Republic (DPR) say there are up to 500 Ukrainian troops still trapped near the key eastern town of Debaltseve.
"According to our calculations, about 500 people are in a pocket in the Debaltseve area. They are trying to break out of the encirclement in scattered groups, and therefore there have been some clashes," the Donetsk news agency quoted the self-proclaimed DPR defense ministry as saying on Saturday.
Earlier this week, Kiev said all Ukrainian forces withdrew from Debaltseve following fierce clashes with pro-Russia forces.
The pro-Russia forces and Kiev troops had been battling for Debaltseve for weeks. The town connects Donetsk and Lugansk, the strongholds of the pro-Russians in eastern Ukraine.
A Ukrainian official said late Friday that at least 179 government troops lost their lives in the conflict with pro-Russia forces in Debaltseve over the past month.
Yuri Biryukov, an adviser to Ukrainian President Petro Poroshenko, said in a Facebook post that an estimated 179 Ukrainian soldiers were killed in the key town between January 18 and February 18.
The official added that 110 soldiers were captured by the pro-Russia forces in the battle, adding that another 81 were missing as well.
"One hundred and seventy-nine fell (died) over the month. In fact it will be more than that, some of the missing will inevitably be dead," Biryukov wrote.
Donetsk and Lugansk have been hit by deadly clashes between the pro-Russia forces and the Ukrainian army since Kiev launched military operations in April last year to crush pro-Russia protests there.
In May 2014, the situation in the two flashpoint cities started to worsen as residents overwhelmingly voted for independence from Ukraine in referendums.
Nearly 5,700 people have been killed and close to a million have been displaced since the armed conflict began in eastern Ukraine.