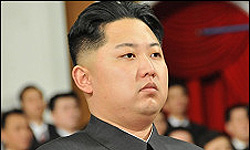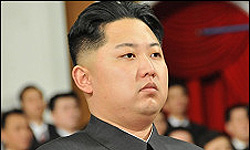 A senior Iranian official announced that North Korean Leader Kim Jong-un is due to make his first foreign visit to Tehran to participate in the Non-Aligned Movement (NAM) summit next week.
Mohammad Reza Forqani, the spokesman of the NAM summit, said on Tuesday that Kim will make his first foreign visit — since his appointment as the leader of Democratic People's Republic of Korea — to Tehran.
Iran and North Korea have always had close relations, and the visit by the North Korean leader shows the two countries' willingness to strengthen their interactions, Forqani told Tabnak news website.
Iran announced on Saturday that a number of, at least, 100 world states have underlined their definite attendance in the Tehran summit.
The Iranian officials also said that 41 countries have stressed their readiness to attend the conference at the highest level so far, adding that 27 members will participate in the meeting at the level of foreign ministers, 5 states at the level of first vice-president and one country at the level of parliament speaker.
The 16th NAM summit will be held in the Iranian capital, Tehran, from August 26 to 31.
NAM is comprised of some 120 member states and 17 observer countries.
NAM is an international organization of states considering themselves not formally aligned with or against any major power bloc. NAM is the largest grouping of countries outside of the United Nations.
NAM member states represent nearly two-thirds of the United Nations' members and comprise 55% of the world population, particularly countries considered to be developing or part of the Third World.